Georgescu-Roegen Awards
The Energy and Resources Institute (TERI) announces winners for Georgescu-Roegen Awards. The winner of the Georgescu-Roegen Award (unconventional thinking) is Kozo Mayumi (Professor at Faculty of Integrated Arts and Sciences, The University of Tokushima). The co-winners of the Georgescu-Roegen Award (bioeconomic practice) are Accion Ecologica and Oilwatch.

The Nicholas Georgescu-Roegen Annual Awards were launched at the Delhi Sustainable Development Summit (DSDS) 2012, on the occasion of Nicholas Georgescu-Roegen's 106th birth anniversary. The Awards have been instituted to honour, remember and rekindle the wisdom of Georgescu-Roegen, an individual who had the courage and conviction to challenge conventional knowledge frameworks and prescribe a refreshingly different line of scholarship and intellectual endeavour. Georgescu-Roegen had emphasized the need to account for inconvenient variables like energy and matter flows, fund and flow elements, and processes such as institutional inertia in the analysis of economic, ecological and social systems. The first Awards will be presented at the DSDS 2013.
About the Awardees

Unconventional Thinking -- Prof. Kozo Mayumi
Prof. Kozo Mayumi graduated from the Graduate School of Engineering at the Department of Applied Mathematics and Physics of Kyoto University. Between 1984 and 1988 he studied at the Department of Economics of Vanderbilt University under Prof. Nicholas Georgescu-Roegen's supervision. Mayumi has been working in the field of energy analysis, ecological economics and hierarchy theory based on complex systems thinking. Mayumi is a professor at the Faculty of Integrated Arts and Sciences, University of Tokushima. Some of his pioneering work is featured:
The Origins of Ecological Economics: The Bioeconomics of Georgescu-Roegen, 2001
This work is (i) an application of Georgescu-Roegen's consumer choice theory to environmental valuation and a critical appraisal of the standard economics approach based on his theory; (ii) an analytical extension of the Leontief dynamic model that explicitly deals with delays in the production process; (iii) establishes a theoretical link between Georgescu-Roegen's flow-fund model and Sraffian analysis as well as a critique towards the embodied energy theory of value; (iv) shows the incompatibility of Georgescu-Roegen's Fourth Law of Thermodynamics with the basic notion of thermodynamics.
The Jevons Paradox and the Myth of Resource Efficiency Improvements, 2007 (with John Polimeni, Mario Giampietro and Blake Alcott)
A historical, theoretical and empirical validation of the Jevons Paradox in terms of two competing forces (a tension between the Minimum Entropy Production and the Maximum Energy Flux) within hierarchically organized systems including the socioeconomics ones.
The Biofuel Delusion: The Fallacy of Large Scale Agro-Biofuel Production, 2009 (with Mario Giampietro)
The Metabolic Pattern of Societies: Where Economists Fall Short, 2011 (with Mario Giampietro and Alev Sorman )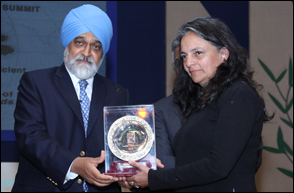 Energy Analysis for a Sustainable Future: Multi-Scale Integrated Analysis of Societal and Ecosystem Metabolism, 2012 (with Mario Giampietro and Alev Sorman)
These three books deal with the societal and ecosystem metabolism based on Georgescu-Roegen's flow-fund approach together with the hierarchy theory in theoretical ecology. Ever since the industrial revolution, the bonanza of fossil fuels allowed us to guarantee the essential merits of reducing the two fund services, i.e., human time and land saving. This phenomena suggests that tracing allocation patterns of human time and land over time must be corresponding to capital utilization pattern changes in certain manner, so that we can avoid to directly deal with capital issues. Based on this intuition Mayumi jointly with Mario Giampietro has been engaged to develop an innovative scheme (Multi-Scale Integrated Analysis of Societal and Ecosystem Metabolism, MuSIASEM for short) that can study human time and land use pattern changes in relation to energy and monetary flow pattern changes by using a set of intensive and extensive variables and parameters.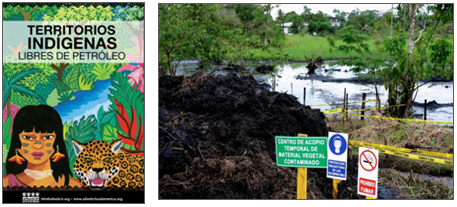 Bioeconomic Practice -- Accion Ecologica and Oilwatch
Accion Ecologica was founded in Quito in 1986 by three young women biologists, Esperanza Martinez, Elizabeth Bravo and Ivonne Yanez. It is an environmental justice organization that has been instrumental in struggles in defence of mangroves and indigenous people. Acción Ecológica in 1995 joined with Environmental Rights Action (ERA) from Nigeria to form OILWATCH, which now must have some 40 associated members around the world. This network, coordinated by Nnimmo Bassey, propagates the idea of "leaving oil in the soil" in areas of great biodiversity value and where human (and indigenous) rights are threatened. Accion Ecologica and Oilwatch got the prize in the bioeconomic practice category of the Annual Georgescu-Roegen Awards instituted by TERI.
Excerpts by winners
"We live in a world where there are those who strive to open up new markets, create new commodities and generate dependence, despite knowing that the loss of autonomy and sovereignty will doom us. A world in which the economy stresses the idea of efficiency when it comes to helping the rich, and the idea of crisis when it comes to helping the poor. In a world like this, we believe that opening up a horizon which underscores the notion of life (bio) in connection with the economy is fundamentally crucial. We pledge to continue to defend life, to continue to support the initiative to leave the oil in the soil in Yasuní, and also to work for the "Yasunization" of other territories in different parts of the world, together with the global movement for the defence of life, with whom we will share this award."
-- Communication by Esperanza Martinez & Nnimmo Bassey
Award Categories
1) Unconventional Thinking: This Award will be presented for contributions in academia, and publication of research and literature that reflect unconventional thinking exemplified by Georgescu-Roegen
Who can be nominated?
Leading academics, thought leaders, writers and opinion leaders
2) Bioeconomic Award (practice/ programme): This Award will be presented for contributions towards policy-making and business
Who can be nominated?
Policymakers, businessmen, NGOs and distinguished individuals
Award Jury
Recipients of the prize will be chosen by an esteemed jury comprising the following individuals:
Herman Daly, Emeritus Professor, School of Public Policy, University of Maryland
R K Pachauri, Director General, The Energy and Resources Institute [TERI], and Chairman, Intergovernmental Panel on Climate Change
Joan Martinez-Alier, Professor of Economics and Economic History, Autonomous University of Barcelona
John Gowdy, Rittenhouse Teaching Professor of Humanities and Social Sciences, Department of Economics, Rensselaer Polytechnic Institute
Rajeswari Raina, Scientist, National Institute of Science Technology and Development Studies
Marina Fischer-Kowalski, Director, Institute of Social Ecology, Alpen Adria Universitaet
Deepak Malghan, Assistant Professor, Public Policy, Indian Institute of Management, Bangalore
For more information contact
Shailly Kedia (Associate Fellow, TERI) at shailly.kedia@teri.res.in
Relevant Information
Presentation Award announcement DSDS 2012. Click here to download
Indian Society for Ecological Economics (INSEE) and Georgescu-Roegen.Click here