Water utilities need to adopt circular economy approach fully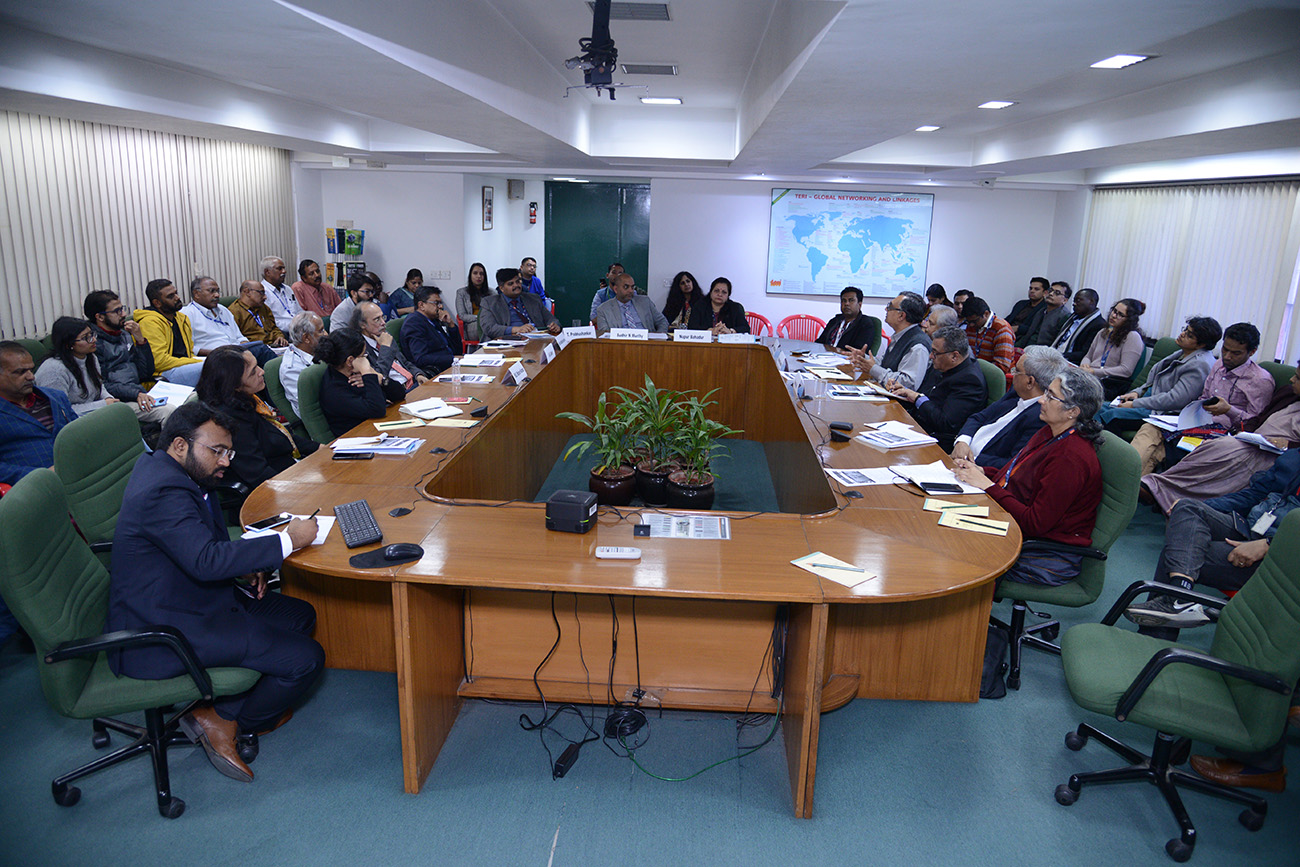 Participants at the WSDS 2020 Session on Achieving SDG 6 Goals for the need for Circular Economy Approaches
---
Sustainable development and circular economy as concepts have emerged from a response to drawbacks of the conventional linear economy model of growth of "Take, Make, consume and dispose". A thematic track on "Achieving SDG 6 Goals: The Need for Circular Economy Approaches" at the World Sustainable Development Summit 2020 discussed the need to have a conversation about focusing on circular economy principles. The round table discussed cases for the water sector for the transition to a circular economy.
This thematic track brought together several experts from the government, international organisations and research institutes to deliberate on circular economy principles and approaches.
Mr. Sudhir Murthy, Senior VP of International Water Association (IWA), provided an overview of IWA's involvement in water-related studies and solutions to the present challenges. He strongly emphasised on the Smart Water economy innovation, which focuses on resilience and climate change. He focused on indirect potable reuse (IPR) from his experience in the United States and advocated for good science, good policy, good institutions to improve water re-use applications.
Providing an overview of Chennai's water chronicles, Dr. T. Prabhushankar I.A.S., Executive Director of Chennai Metropolitan Water Supply and Sewerage Board, he said Chennai is the first city in the country to make rainwater harvesting mandatory for every household. The other innovations undertaken by the city are to increase demand management and renew the focus of household inspection of rainwater harvesting structures for which the audit is actively underway.
Speaking of working on multi stakeholder platforms, Mr. Ajith Radhakrishnan, Senior Specialist, World Bank, spoke of working with governments to bring in convergence towards innovations at state and national level through multi stakeholder platforms. He shed light on how one can improve institutions of governance, innovate around finance and integrate with technology. As a success story, he cited the example of Ganga wherein they have adopted a hybrid annuity model, in which the government puts in only 40% of the cost and the remaining 60% of the cost is annualized over a 15-20-year period, with private sector participation. He rooted for a design, build and operate model as a successful model.
The consensus that emerged was that although water utilities are transitioning to a circular economy, there still are certain drawbacks and milestones to achieve. As utilities transition to a circular economy they need to make the most of the three interrelated pathways: water pathways, the material pathways and the energy pathways. The next step is to make regulatory and market levers that will contribute to scaling up and accelerating all pathways. The round table attempted to provide the basis for initiating and developing national and regional dialogues around the water utility pathways in a circular economy, taking into consideration the importance of local context.
---