Six steps to make EVs a truly attractive option for India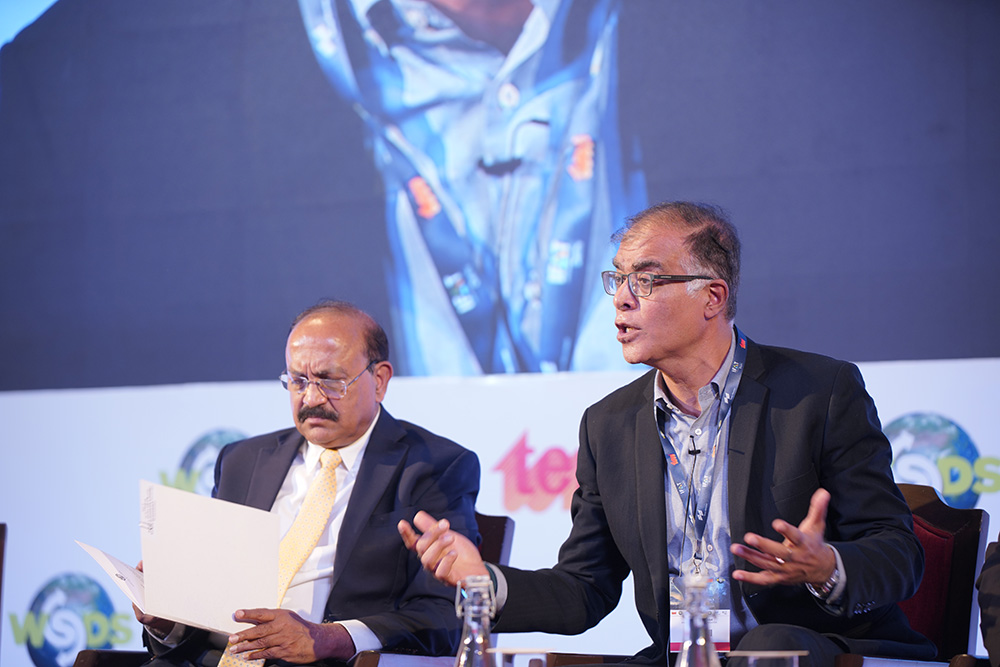 the government must clearly identify its large approach to sustainable mobility.
---
Clean mobility today stands at the intersection of health, technology, energy, and policy and insight into what Indian mobility consumer wants. The World Sustainable Development Summit (WSDS) 2020 'Mobility Talks' Corporate Conclave brought together these diverse themes and how they can synergise to create a uniquely Indian mobility transformation.
A basket of technologies
Oil, the base of fossil fuel, is sourced from several nations; similarly, so can battery technology that propels electric vehicles. India can also explore a basket of battery options that go beyond the immediately available Lithium Ion, and source from Japan, Korea, China, or even create our own technology, said Mr. Rajeev Chaba, Managing Director, MG Motor India.
Tackling range anxiety
Mr. Chaba also recommended best practices from MG's experience to reduce range anxiety: provide an EV charger for home installation, a cable to plug into a 15 amp for 30-40 km top-up and set up fast-chargers at dealerships across the country. He added that the government's recent investments in charging infrastructure can reduce as much as 95-96 per cent of range anxiety.
Make EVs in India
While India has made efforts to promote electric mobility, it must clearly outline its priorities, whether it aims to use Li-On batteries or other technologies, promote hybrid or electric mobility, kind of duty structures industry will see and more. This, Mr. Chaba said, will address the atmosphere of doubt in the mobility industry. From an incentivisation point of view, a phase-wise manufacturing program can encourage indigenization.
Affordability for the consumer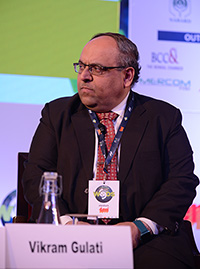 Mr. Vikram Gulati, Country Head and Sr. Vice President (External Affairs, PR, CSR, and CG), Toyota Kirloskar Pvt Limited
The role of affordability is heightened in the two-wheeler mobility space; electric two-wheelers must be an economically wise product and the total cost of ownership (TCO) must be clearly communicated, said Mr. Sohinder Gill, Global CEO, Hero Electric & Official Spokesperson, SMEV. Citing the example of rural EV scooter owners, he added that as they were charging from home to home, and many were using free electricity allocated for agricultural use, the scooters were demonstrating benefits from the first day itself.
Electrifying the fleet
Presenting insights from Lithium Urban Technologies, which operates the world's most productive electric mobility fleet, Mr. Vikash Mishra, the company's Head of External Relations, said their market strategy zeroed in on electrifying the commutes of the corporate segment. This segment not only comprised a fourth of all cab traffic, but was also increasingly environmentally conscious; after all, EVs are a perfect complement to any company's corporate social responsibility agenda. Towards promoting more fleet electrification, the government should work on ensuring that its policies are implemented. Considering that EV policy cuts across regulatory commissions, discoms, and other departments, an EV Cell at the Centre can facilitate implementation, he added.
Policy push
Recommending the linkage of GST to carbon emissions through a carbon tax, Mr. Vikash Mishra said it would swiftly disincentivize purchase of internal combustion engine (ICE) vehicles and encourage cleaner fuels like ethanol. Mr Mishra cited the success of carbon tax in many international economies, recommending that a carbon taxation regime could potentially be a far more effective framework than subsidies.
Towards building robust scale in electric mobility, India should ensure that its globally competitive industry must be leveraged to the fullest, said Mr. Vikram Gulati, Country Head and Sr. Vice President (External Affairs, PR, CSR, and CG), Toyota Kirloskar Pvt Limited. He also echoed Mr. Mishra's carbon taxation recommendation, by citing how it had put Thailand on the fast track to electrification. Policy planning, he added, should also keep in mind the role of discoms, who would have to augment their infrastructure.