Cleaning Air in Indian Cities: Blending Policy and Technological Enforcement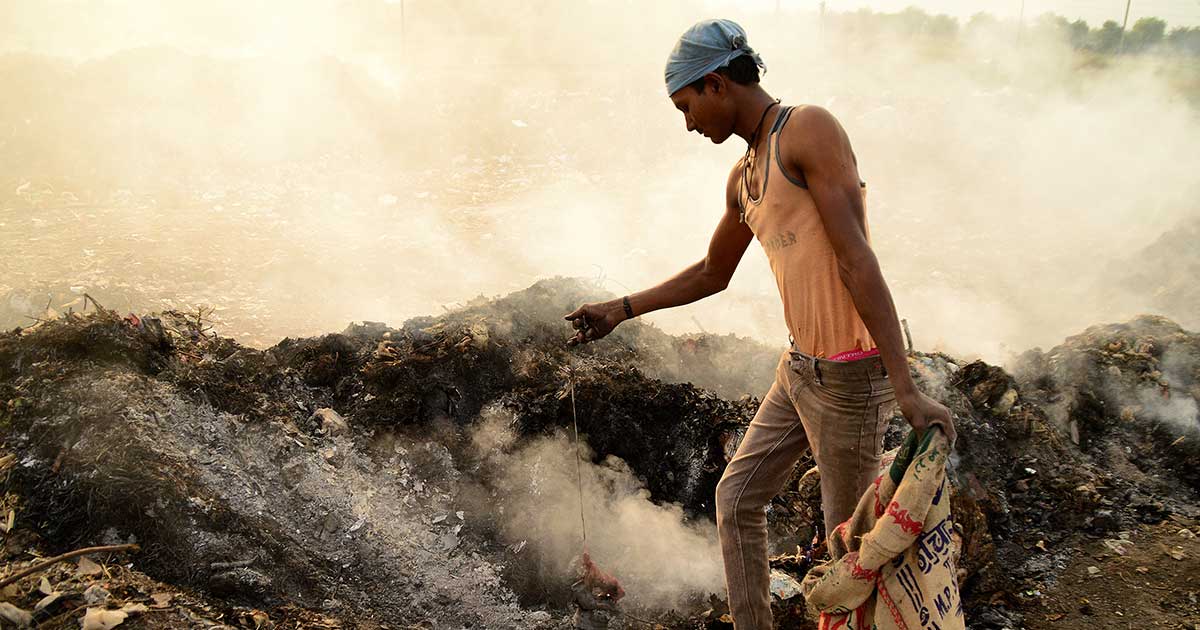 Burning of garbage is significant contributor to air pollution
---
India's air pollution control standards are not as stringent as the WHO standards. Despite multiple central and state government initiatives, pollution levels are on the rise. There is a need for discussion and reassessment, including city-level discussions, to understand what has worked and what has not worked (across sectors). Recent estimates suggest that 92% areas worldwide violate norms related to air quality. Cities like Mexico and Beijing have taken effective steps to sharply reduce their pollution levels—the former is no longer the world's most polluted city. Air pollution is a complex, multi-sectoral, and multi-jurisdictional challenge; what happens across the region and not just in Delhi affects Delhi's pollution.
Dr Anil Kumar, Director of Department of Environment, Government of Delhi, elaborated on Delhi's air quality. Identifying November to February as a critical four-month window, according to Dr Kumar, real-time monitoring has increased from 6 to 26 stations in Delhi. While the CPCB and Delhi government are working together, there is a need for a regional approach, he said.
Shifting the focus to other states, Shri D R Kumaraswami, Chief Enviornmental Officer, Karnataka State Pollution Control Board, said vehicular pollution and population growth are the main causes of air pollution in Karnataka. Vehicular pollution, non-maintenance of roads and construction activities together contribute to around 70% of the load of air pollution. Industrial pollution constitutes 14% of the air pollution.Elaborating on experiences from Uttar Pradesh, Dr B B Awasthi, Regional Officer, Uttar Pradesh Pollution Control Board, said, "While UP is said to be responsible for air pollution in Delhi-NCR, the sources of pollution are common across all cities: burning of garbage, dust from construction activities, vehicular pollution, and agricultural waste burning."
There is a clear understanding of the problem and solutions are also known, said Dr Prashant Gargava, Additional Director, Central Pollution Control Board. According to him, data analysis, assessment of the steps, strategies, and planning that has been undertaken reveal that science has been driving the policies and the issue of human health lies at the core. While Dr Gargava said there is a clear road map for stubble burning that will hopefully resolve the problem to a great extent next winter, there are existing challenges that include monitoring over 100 towns and the need to strengthen technological developments and standards.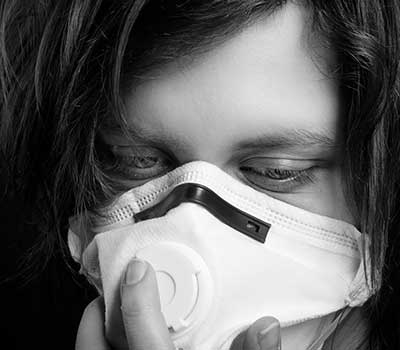 Time is very short, pollution load very high
---
Need for Clean Air Mission
According to Mr Sumit Sharma, TERI, there is a need for a Clean Air Mission in India, akin to the Swachh Bharat Mission that encapsulates air quality monitoring and assessment of sources, targeted air quality management, multi-scale and cross-sectoral coordination between government ministries, capacity-building and institutional strengthening of CPCBs and SPCBs, and public awareness and participation.
Forecasting and assessment of air pollution sources
Air Quality Models are important in air quality management and these complement other strategies of management, and hence needs to be further developed and strengthened, said Dr Greg Carmichael, University of Iowa. The role of forecasting air quality is crucial because of the tremendous public awareness benefit. It anticipates and uses information to issue alerts allowing people to individually take action and can be disseminated as public health advice.