The Challenge is to Upscale Pilots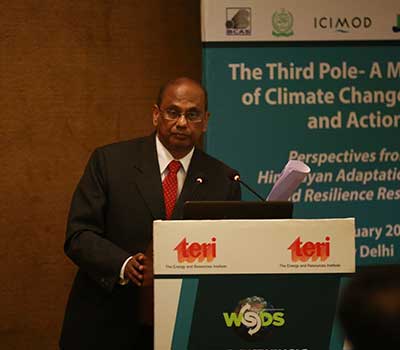 An interesting session at WSDS 2018 titled "A Melting Pot of Climate Change Threats & Actions" focused on the lessons learnt from pilots conducted under the HI-AWARE (Himalayan Adaptation, Water and Resilience Research) programme which aims to build the adaptation capacities of vulnerable communities in the mountains and flood plains of Indus, Ganges, and Brahmaputra river basins.
We need consortiums for large global challenges
Prof. Arabinda Mishra of ICIMOD highlighted that the Hindu Kush Himalayan region was an 'information blackhole' since the project began with very poor availability of data or research evidence.
However, according to Mr Philippus Wester, the Principal Investigator of HI-AWARE, the project has succeeded in developing more tailored climate science for the Hindu Kush Himalayan region. With 6 partners and 175 active team members, he said the project is an interesting experiment in working through a large consortium.
Among other aspects, he highlighted HI-AWARE's work on 'critical moments', a concept that gives better understanding of when climate change hits vulnerable groups at specific time periods in a year.
Flood resilient housing
Mr Abu Sayed from Bangladesh Centre for Advanced Studies (BCAS) spoke about the pilot on climate and flood resilient housing in the lower Teesta Basin in northwestern Bangladesh. These houses built on plinths have kept people safe during floods. Innovative measures, such as growing grass around the plinths have also helped in checking soil erosion in these areas. He said such an approach does not need any big engineering expertise, but could use the knowledge and labour of poor people and also provide them livelihood.
Beating the heat in cities
Dr Christian Siderius of Wageningen University highlighted the research evidence gathered from the cities of New Delhi, Faisalabad, and Dhaka which shows poorer localities to be far hotter than their rich neighbourhood. He spoke about their pilot in a low income suburb in New Delhi, which has installed low cost, water proof roofs that can reduce indoor temperatures. Such technologies are being made available to the poor through microfinance, he added.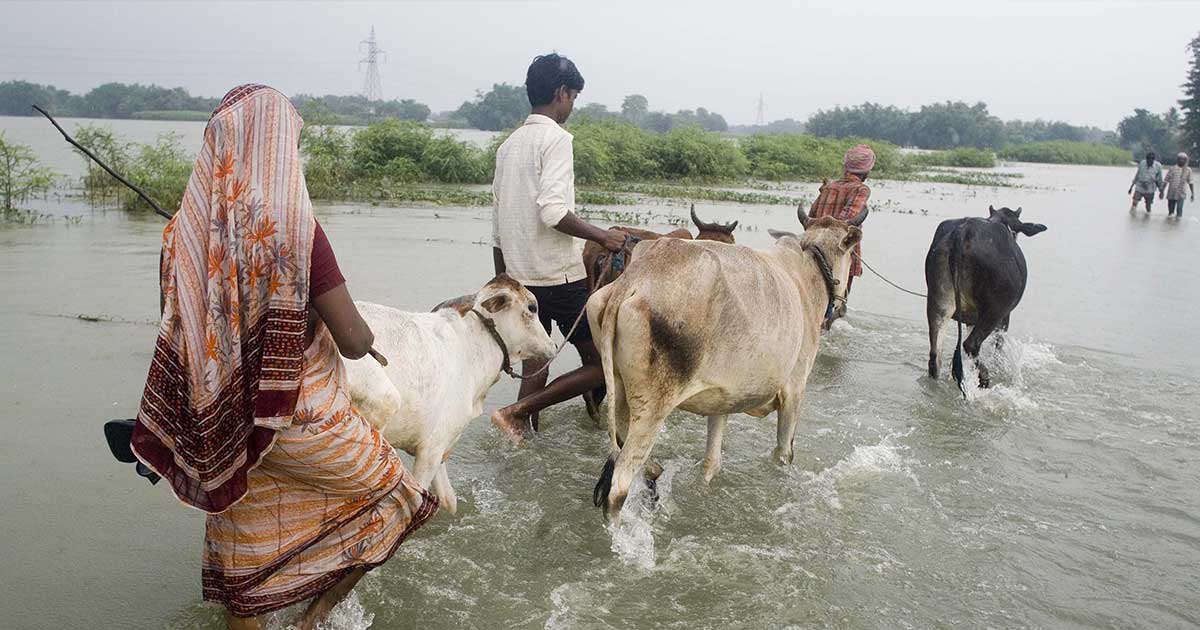 Housing, drinking water and sanitation have to be looked together in flood prone regions
---
Ecological Sanitation
Mr Eklavya Prasad from Megha Pyne Abhigyan (MPA) spoke about the pilot on Flood Resilient Sanitation in West Champaran district of Bihar. He said the project is amongst the very few that has considered the plight of vulnerable communities living in the vicinity of river embankments. These communities typically have no access to sanitation during monsoons. They also suffer from the health impacts of contaminated groundwater. He said the government needs to look at the problems of housing, drinking water, and sanitation in a holistic manner rather than focusing on just building toilets. Mr Prasad spoke about Faydemand Shauchalaya, meaning beneficial toilet, a pilot that converts human excreta into manure and does not dump it below the ground. These toilets built on stilts are being constructed by local masons, he added.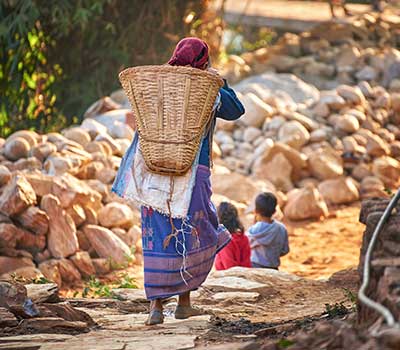 Enhancing farm livelihood
Ms Suruchi Bhadwal of TERI spoke about the pilot of helping a mountain community in Rudraprayag district to consolidate their landholdings and diversify into growing new crop varieties that are suited to declining snowfall in the region. She informed that among the first outcomes, the community has benefited from harvesting potatoes, which have typically not been grown in this region. She added that handholding and building technical knowhow of communities is critical in such interventions.
How do we upscale?
In his remarks, Dr Ajay Mathur, Director General, TERI, said such pilots should provide a set of lessons that can be put forward to policymakers for upscaling. For this to happen, the technology and business models have to be in place. The 'here and now' benefits have to be felt both by the users and suppliers of such technologies and practices. This is essential, he concluded, for the success of these pilots to spread far and wide.