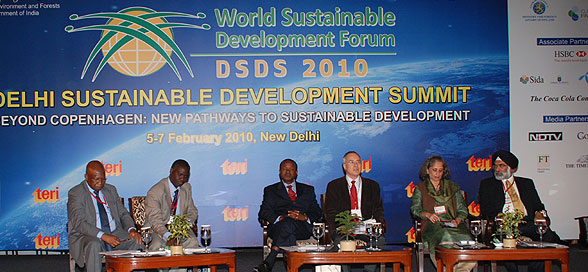 The session focused on the main issues that are of utmost importance to the African conglomeration of countries, in the light of the impacts of climate change on Africa.
The session commenced with the remarks of the chairperson for the session Prof Lord Nicholas Stern, Lord Stern of Brentford, Kt, FBA IG Patel Professor of Economics & Government, London School of Economics and Political Science, UK.
He stressed that, in the case of Africa, development, adaptation and mitigation are intricately intertwined. He said that Africa is vulnerable physically as well as from the point of view of poverty impacts of climate change. He also mentioned that several opportunities exist for Africa in the field of solar power and hydro-power.
In his final remarks, Lord Stern was emphatic in mentioning that it is indeed possible and feasible to achieve two seemingly contrasting goals of managing climate change and removing poverty in Africa.