Despite India's power surplus, local and regional issues are bringing down customer experience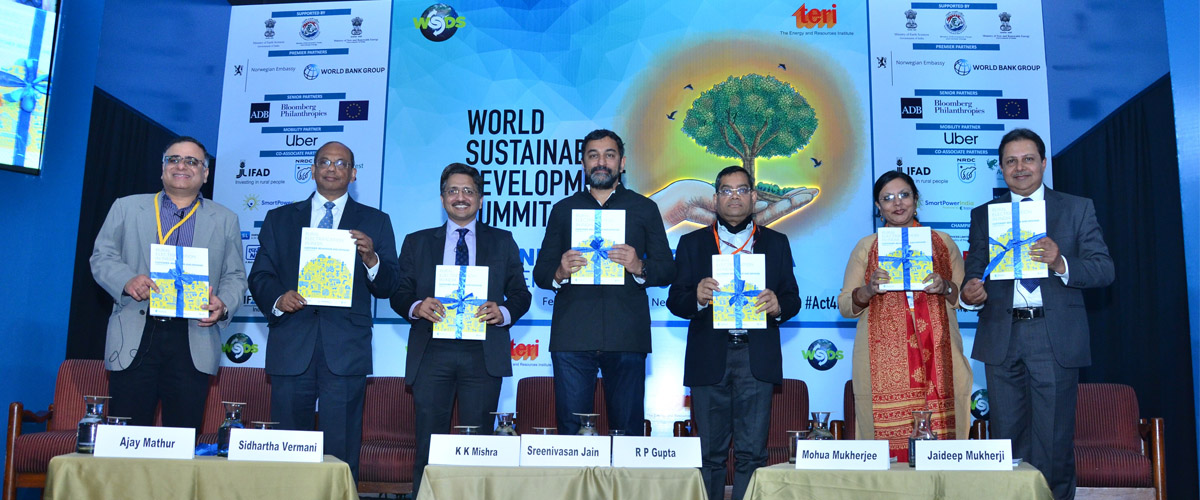 A report titled 'Rural Electrification in India: Customer Behavior and Demand' was released at the event.
There has been significant impetus towards providing electricity to India's rural areas. India is currently well on its way to achieving the goal of 100% household electrification. However, despite the undercurrent of optimism regarding India's electricity story, there is a need to take stock of the situation at ground level as well. In a report launched during a special session by Smart Power India at the World Sustainable Development Summit 2019, it was found that while there has been significant progress in providing electricity to rural households, the quality of power supply still remains a major challenge.
After receiving electricity connections, rural households in India still battle with challenges such as low voltage, metering and billing discrepancies, and frequent supply cuts due to operational issues of the distribution networks.
In that vein, a special session titled 'Rural Electricity Access in India: Taking a Leap from Grid Availability to Customer Service', was held at WSDS 2019 on 13th February. The session began with opening remarks from Jaideep Mukherji, CEO, Smart Power India, followed by an introduction to the report 'Rural Electrification in India: Customer Behavior and Demand' by Sidhartha Vermani, Senior Director, Smart Power India.
The findings in this report are based on primary data collected from customer surveys of over 10,000 rural households and 2,000 rural enterprises across four Indian states – Bihar, Uttar Pradesh, Odisha and Rajasthan. The report found that only 60% of the rural population across the four states is satisfied with the electricity supply. It also found that the share of connected rural enterprises is over 90% in Odisha and Rajasthan and lower than 60% in Uttar Pradesh and Bihar.
The panel discussion at the session that was moderated by Sreenivasan Jain, Managing Editor, NDTV saw industry experts and policy makers such as Dr Ajay Mathur, Director General, TERI; Mohua Mukherjee, Programme Ambassador, International Solar Alliance (ISA), RP Gupta, Additional Secretary (Energy), Niti Aayog; and Dr Arun Kumar Verma, Joint Secretary, Ministry of Power, India.
Mr Vermani kicked off the discussions by pointing out the high level of dissatisfaction among consumers, which has given rise to issues such as poor value perception of distribution companies, poor appliance ownership due to erratic electricity supply, micro enterprises dependent on diesel, and low per capita electricity consumption. Dr Mathur said connectivity does not equate to reliable electricity supply and much needs to be done to bridge the deficit.
Mr Verma and Mr Gupta talked about the various steps undertaken by the government and presented a positive outlook towards providing household electrification in rural areas. They emphasised the need for a phased approach wherein the first step would be to provide access to all rural households, and then move towards the goal of uninterrupted power supply. While the government aims to provide 24X7 power supply to all households by April 2019, there are local and regional issues that lead to erratic power supply. Mr Verma underscored the need to build political will to usher in changes at the state level.
The panel also discussed the erroneous perception that even though rural consumers get cheap subsidised electricity they are unwilling to pay for it. Contrary to this, it has been observed that rural consumers are quite willing to pay relatively higher amounts for reliable, uninterrupted electricity supply.
The panel also put forward a host of suggestions that can go a long way in enhancing customer experience in rural areas. One of the key solutions identified was to bring in technological innovation into areas such as billing and metering, which can also be done by bringing in the private sector. The panel also underlined the need to build capacity at the last mile, along with incentivising the local distributors to provide quality power supply.
Solar power could also be a potential game changer if a financial arrangement is set up where the end user has to pay only small installments. For this, the power ministry will have to lead and create an environment for the demand for hybrid AC/DC appliances. Dr Mathur concluded the session by talking about the need to provide options to the rural community and to bolster it with affordable alternatives such as solar power, along with a minimal backup. This, according to him, will be an economically feasible path towards bringing about a paradigm shift in rural customer experience.
---