How India can go further than its NDCs

The Climate Action Tracker has revealed that India's policies are closest to over-achieve the 2˚C-compatible rated Paris Agreement commitment, RR Rashmi, Distinguished Fellow, TERI, said at the discussion.
Adding to the World Sustainable Development Summit 2019's stated theme of 'Attaining the 2030 Agenda: Delivering on Our Promise' is another, more urgent aim: to go beyond India's Nationally Determined Contributions (NDCs). This urgency is understood when we consider the Intergovernmental Panel on Climate Change (IPCC) Special Report on Global Warming of 1.5°C of October 2018, which demands aggressive action to stop climate change in its tracks.
Going beyond the NDCs
At the time of their creation, India's NDCs were considered extremely ambitious, Dr Ajay Mathur, Director General, The Energy and Resources Institute (TERI), said in the inaugural address for WSDS' first session titled 'Moving Beyond Pledges: Effective Implementation of NDCs'. Yet, on many of its commitments, India is clearly set to outperform, he said, and then raised the question: How can we incentivise climate action much beyond the NDCs? Citing the example of India's benchmark-setting UJALA LED distribution programme, he said the answer to this lay in a combination of innovative financing and suitable business models.
In fact, innovative financing, led by the World Bank, is how India is making significant headway in its climate commitments. At USD 3.5 billion, the World Bank is running the world's largest climate finance programme for India, said Junaid Kamal Ahmad, India Country Director, World Bank Group. However, he added that multilateral organisations like the World Bank must go further, considering the 1.5°C challenge, and work on building the political cooperation for climate action on a global level by exhorting nations to act with urgency. Morocco, for example, independently invested in solar generation in the hope that the European Union would purchase solar energy. Yet, the EU, despite having climate action embedded in its economy, has not purchased this energy. Asking questions about such decisions can give us the pathway to achieve 1.5°C or less, he said.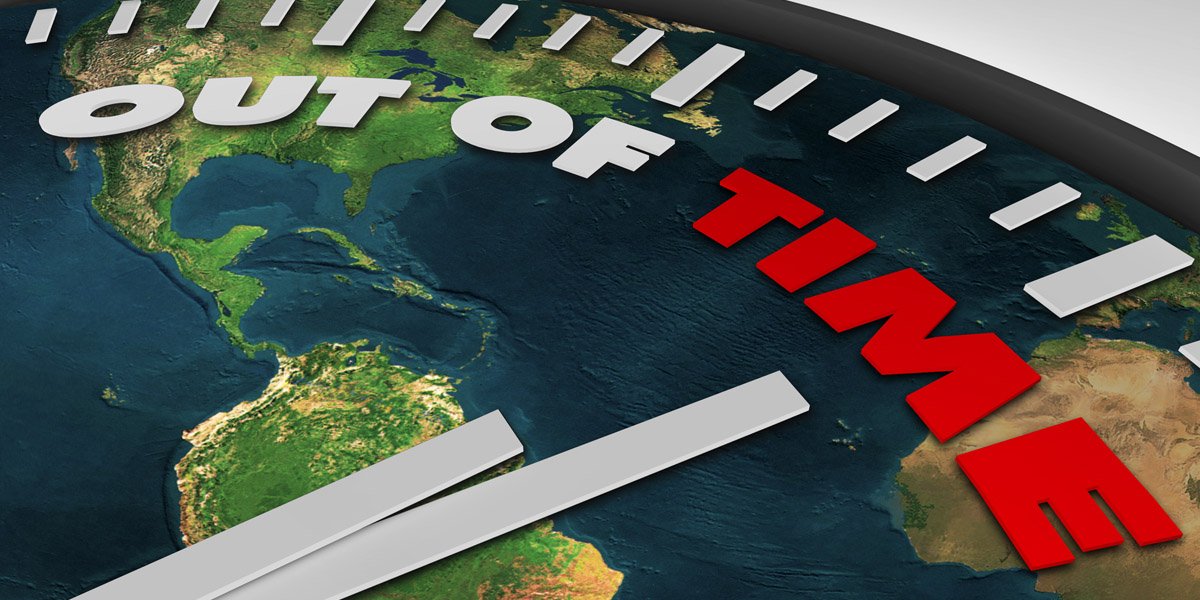 Recent findings on rising temperatures demand aggressive action and urgent measures to stop climate change.
Challenges in the sustainability leap
While the Climate Action Tracker reveals that India's policies are closest to over-achieve the 2˚C-compatible rated Paris Agreement commitment, the nation must identify a pathway to go beyond, said RR Rashmi, Distinguished Fellow, Earth Science and Climate Change at TERI. While financing and subsidies can only do so much, the sustainability leap lies in a conducive regulatory environment, as seen both in India and other countries, he said. For example, to reduce the emission intensity of its economy, India's line up of energy efficiency solutions was triggered by the policies and advocacy initiatives of the Bureau of Energy Efficiency. Similarly, the credit of India's solar energy success story can be credited to governmental policies, which triggered a fall in solar energy prices.
Policy intervention will be vital to address the new challenges in India's intervention, he said, which include sectors like iron and steel, minerals, and transport where business models alone will not be enough. A similar challenge lies in successfully integrating India's now-affordable solar energy into the grid.
Sole dependence on business models and financing is also insufficient for India's NDC's goal to create a carbon sink of 2.5 to 3 billion tonnes of CO2 equivalent through additional forest and tree cover by 2030. Only if strengthened with policy push can India implement solutions like planting more trees outside forests via incentivisation of individuals and communities, he said.
Reality check
While India is definitely on a positive climate action trajectory, no nation at the moment has increased its Paris Agreements commitments in line with the 1.5°C goal established in the 2018 IPCC report, said Dr Ursula Hutfilter, Senior Policy Climate Advisor, Climate Analytics. This indicates lack of real progress on the global level, as the signatories are complying with the older 3°C trajectory. Only if the NDCs of nations are extended can the world bend the global emission curves downwards to 1.5°C, Dr Hutfilter said. This is possible, she added, with decisive action across sectors. That includes no new coal plants, reduction of coal in electricity between 2020 and 2030, and complete phase-out of coal by 2050. All these will need synergy between technology and policy and the pace at which we act will define climate action benefits.
In this regard, India has an inherent advantage, she said, reiterating Dr Mathur's opening remark of India's leadership in climate action. India's status as the only G-20 country to potentially over-achieve its NDC has several reasons, she said, including its goal of 40 percent non-fossil fuel electricity generation, scaling up of the National Solar Mission to 100 GW, and 50 percent fall in auctioned solar prices. However, in this context, the Climate Analytics Tracker also identifies many negatives, she concluded, such as lack of clarity about electric vehicles, which has resulted in sporadic uptake, and increased capacity of coal power in the National Energy Plan 2018.
---