Top Stories
Loss of biodiversity & rise in zoonotic diseases are closely intertwined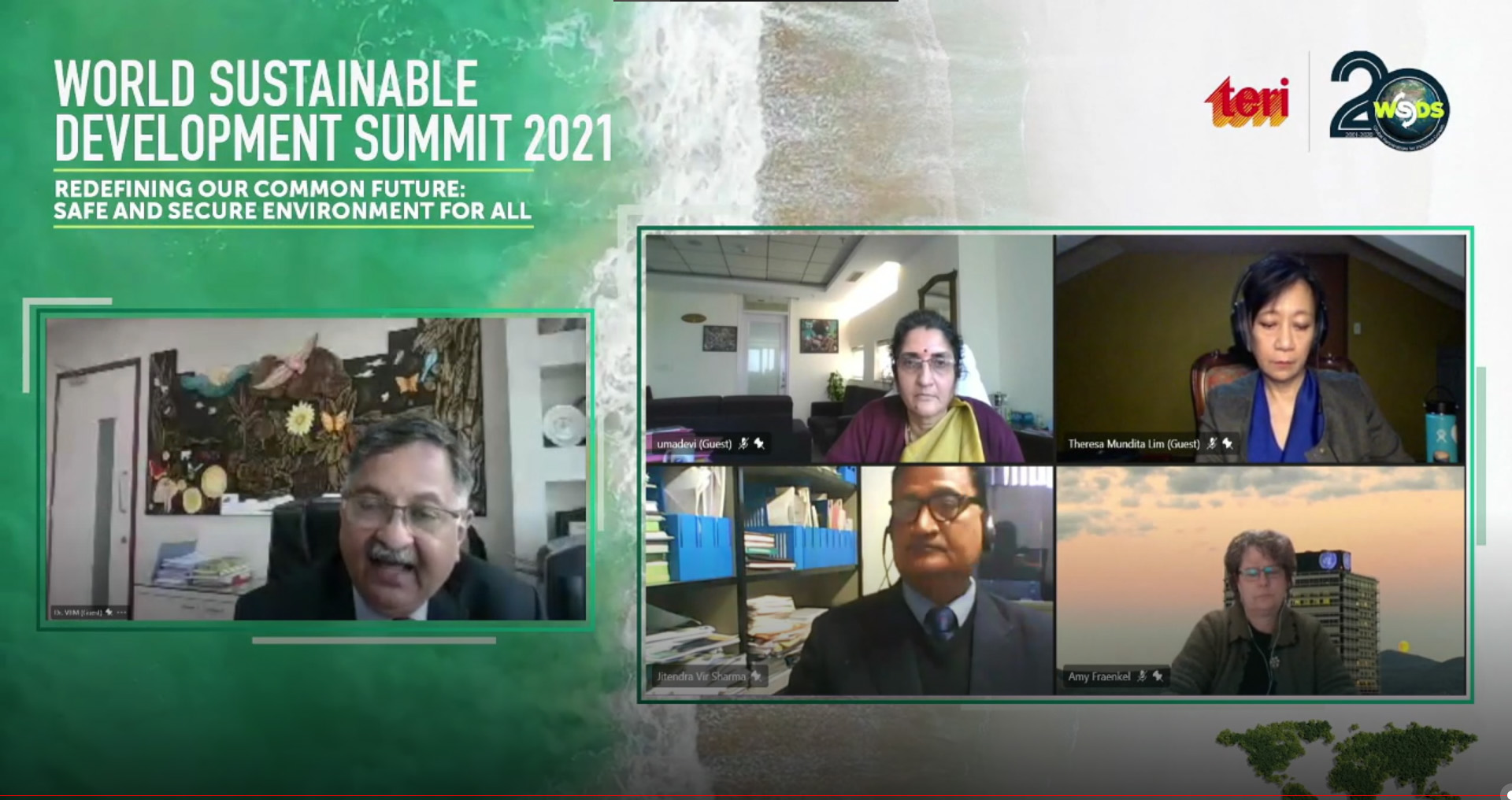 The COVID-19 pandemic has brought into sharp focus the consequences of unsustainable human practices. The resource-intensive practices of today can no longer sustain the world; and each year, the earth is getting warmer and its effects are reverberating throughout the planet. Rising sea levels, unpredictable weather patterns and now, the surge in zoonotic diseases have become the norm, instead of exceptions. In such a scenario, there is need to trace the correlation between our scorched earth policies and its consequent effect on general human health.
The plenary session on "Role of biodiversity conservation in a green and resilient post-pandemic economy" at the World Sustainable Development Summit 2021 did just that, as distinguished experts from across the globe explored the deep linkages between biodiversity loss and the rise in zoonotic diseases.
Ms Åslaug Marie Haga, Former Norwegian Minister and Diplomat, Associate Vice- President, External Relations and Governance Department, International Fund for Agricultural Development, Norway,said biodiversity is one of the most important and least recognised of natural resources. She added that we are losing biodiversity as we speak, because of climate change, urbanization and agriculture practice. She spoke about how losing biodiversity means losing options for the future. Stressing on the importance of agro-biodiversity, she said, "We will not be able to develop a green and resilient post pandemic economy, without safeguarding and making use of agro biodiversity. A functioning food system is the basis for a robust economic system." She also emphasized that small scale farmers have the greatest potential to be the agents of change, and "all we have to do, is to give them tools, knowledge and working capital".
Ms Amy Fraenkel, Executive Secretary, Convention on Migratory Species, Bonn, explored the linkages between the decline of migratory species with global conditions such as the pandemicand said that the only way to ensure conservation of species is for countries to work together. She also spoke about the two major drivers behind biodiversity loss – destructionof natural habitats and direct use of wild species – andsaid these are the same threats that are leading to zoonotic diseases. This provides us all with another clear incentive to protect the migratory species.
Mr Basile van Havre, Co-Chair, Convention on Biological Diversity reaffirmed the interconnection between biodiversity and human prosperity.He remarked, "The lesson we can learn from the COVID-19 pandemic is that we need to foster a sustainable relationship with nature. The same threats that drive biodiversity loss are the ones causing zoonotic diseases, showing us its cross linkages with human health."
Dr Midori Paxton, Head- Ecosystems and Biodiversity, United Nations Development Programme, in her message,spoke of the need for finding peace with nature. She said, "Humanity is raging a war against nature and our planet is suffering from scorched earth policies. The casualty of this war will be millions of animal and plant species, and consequently us humans. This war needs to end, and nature is fundamental to human development." She emphasised the need to recalibrate our economies to develop with nature, highlighting interventions such as redirecting global finances to green endeavours, overhauling the production and consumption system, and ensuring that governments fully integrate nature during planning and budgets.
Speaking about the response of ASEAN countries to the current pandemic and the strategies to prevent the risk of spread of zoonosis in the future, Dr Theresa Mundita Lim, Executive Director, ASEAN Centre for Biodiversity Manila, Philippines, said, "We have seen in that in the process of recovering from the pandemic, there's an opportunity to reset our relationship with nature. The ASEAN recovery plan sees biodiversity as a cross cutting issue. We are scaling up cross sectoral collaboration, thinking beyond silos, and understanding interconnectivity. She underpinned the importance of increasing investment in nature-based solutions for post-COVID resilience and recovery and called for cross geographical cooperation."