Top Stories
Seize the opportunities, save our oceans, build a blue economy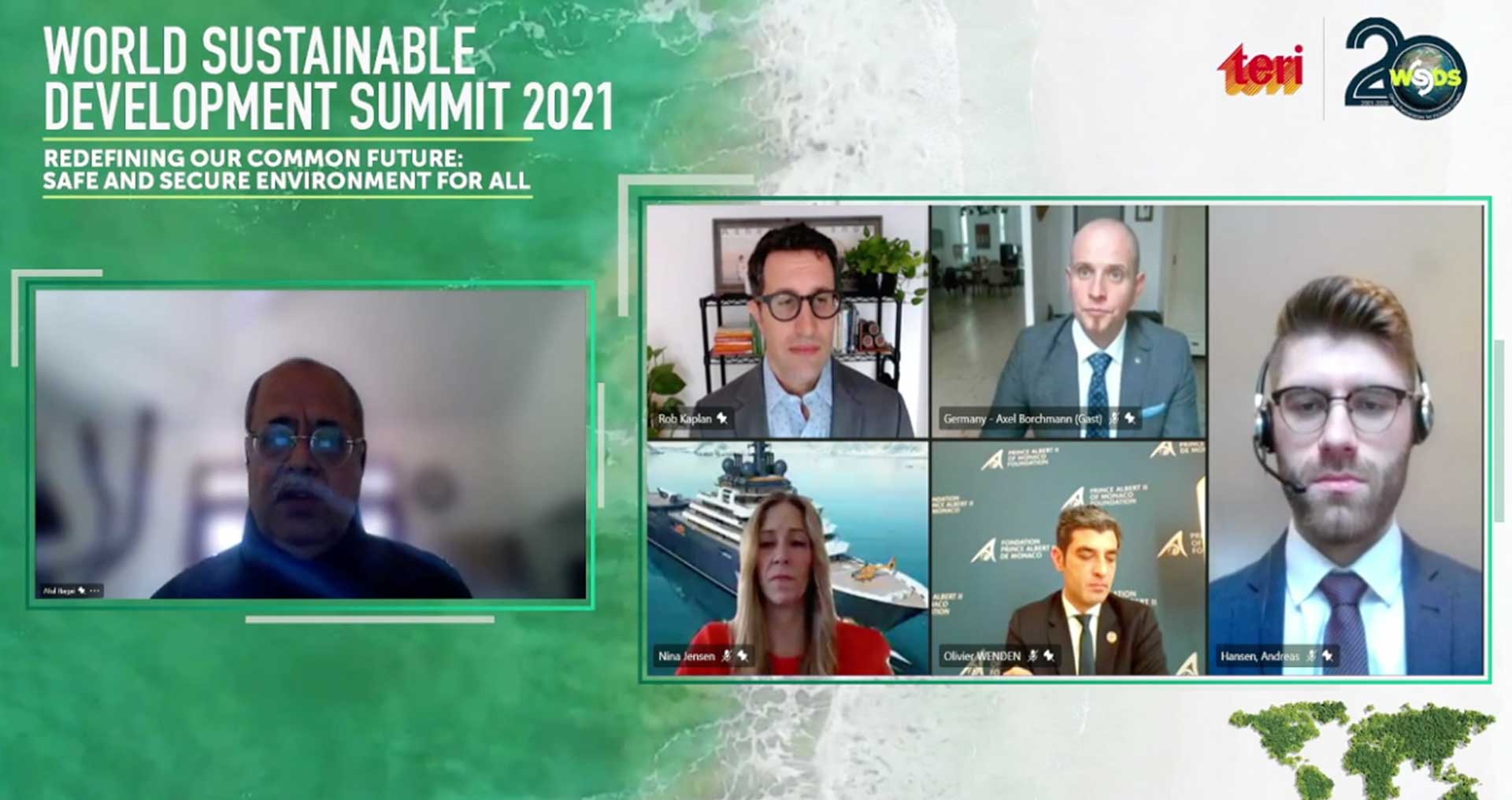 That human activity has polluted our oceans is no mystery. Close to 8 million metric tonnes of plastic enters our ocean each year, on top of the estimated 150 million metric tonnes that has already been deposited in the ocean bed. There has been a global dialogue around the urgent need to minimize and prevent marine litter, which also aligns with the sub goals of SDG 14 (Life below water) and SDG 11 (Sustainable cities and communities) and SDG 12 (Responsible consumption and production). Panellists speaking at the plenary session on Clean Oceans and a Blue Economy: A Pathway for Sustainable Ocean Management at the World Sustainable Development Summit 2021, discussed the pressing need to curtail, and even eliminate, ocean pollutants in the long run.
Multilateral cooperation would help countries to accelerate implementation of solutions to overcome this manmade crisis that ail our oceans and marine life at large. "Although at a regional level, investing in sustainable recycling and waste management systems may be the way to overcome marine litter, a global problem needs solutions at international, regional, local and individual level," said Olivier Wenden, Vice President, Prince Albert II of Monaco Foundation, during the session.
Political will and policy support makes everything achievable. "Leaders around the world believe that oceans should play a major role in national and international policy and I am happy to see oceans taking a much bigger space in the global dialogue on climate change," said Vidar Helgesen, Special Representative for the Ocean & Former Minister of Climate and Environment, Government of Norway. Sharing his learnings while working on a high-level panel on sustainable economy, Helgesen explained, "The challenges faced with and in the oceans can be turned into opportunities, if we understand their complexity. For instance, plastic pollution is just one of the many problems; there is also loss of biodiversity, overfishing, among others. Blue Economy presents tremendous opportunities such as creation of 12 million jobs by 2030, 40 percent more of RE generation, and reaping benefits worth $15. 5 trillion in ocean investments."
Given the multiple stakeholders involved both in polluting and saving these vast water bodies, data sharing at a global level is a must. This will encourage transparency and speed up the finding and implementation of solutions. The private sector plays an important role in this area. Sharing her opinion, Nina Jensen, Chief Executive Officer, REV Ocean, Norway, said, "Environmental scientists have finally recognized the importance of working with both government and the private sector in resolving this issue. Collaborations have to go beyond geography and sectors to bridge the gap of scientific knowledge. Instead of locking away data in reports, companies must share it - a global data revolution is needed."
Investors are key stakeholders that present an opportunity to enhance waste management systems to ensure that single-used plastic does not enter the oceans. Rob Kaplan, Founder and CEO, Circulate Capital, said, "A garbage full of truck is dumped into our oceans every minute. Waste is an international crisis. Deploying capital to fuel transformation from linear to a circular economy can create tremendous value for a country like India: an economic value of nearly US$ 2 billion, social value with millions of new jobs, and the environmental value of eliminating 15 tonnes of CO2 from entering our environment by 2030, if we can stop all plastic pollutants from entering the oceans can be achieved."
Oceans impact the air we breathe, the water we drink, and the daily weather and climate patterns, while also present tremendous economic potential. Since there is no survival for humanity without thriving oceans, the world must seize the moment to convert the challenges into opportunities and build a blue economy to save lives and livelihoods.