Top Stories
One Sun One World One Grid: A turning point for people and planet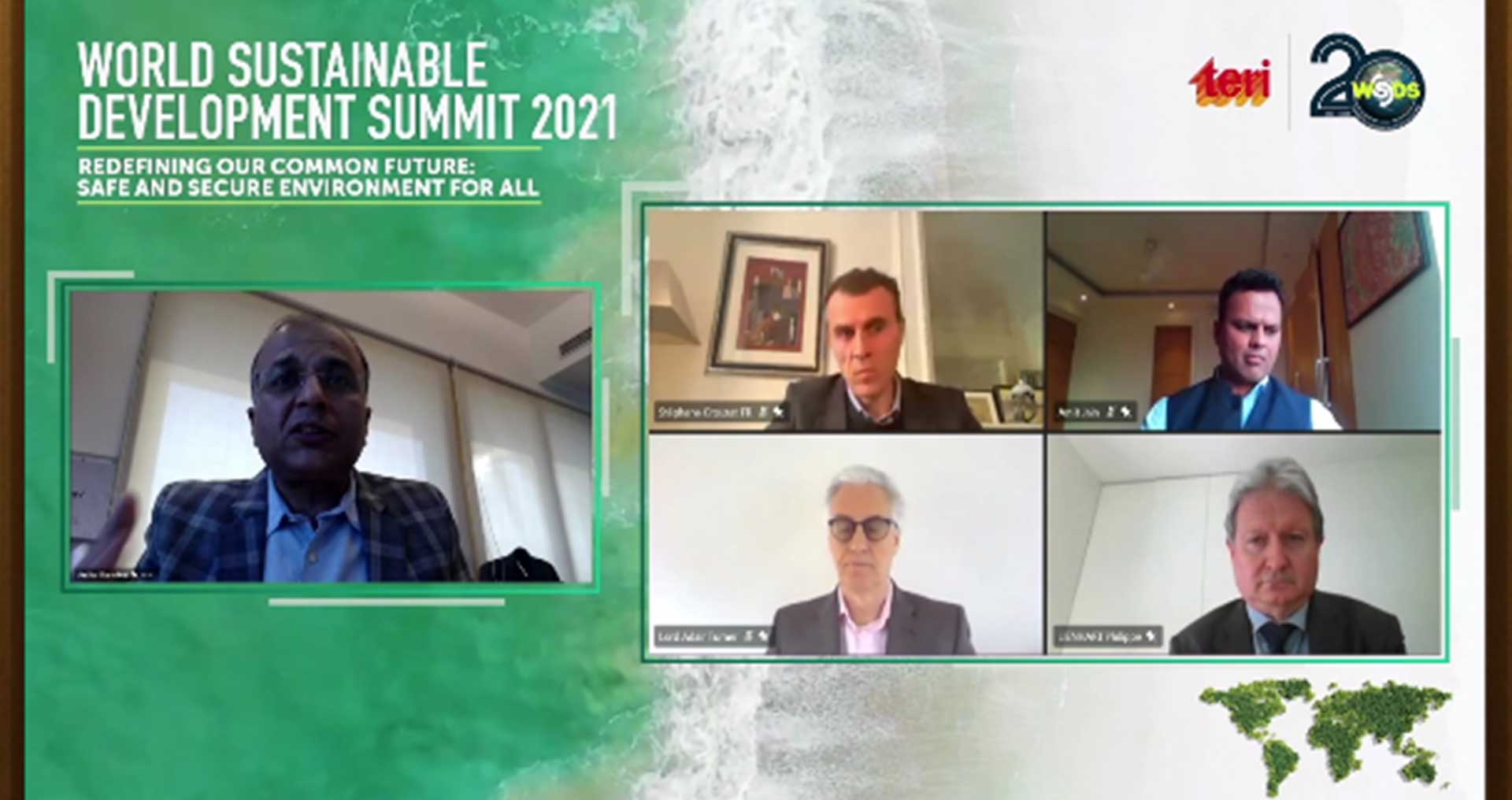 With its unprecedented scale and the potential to accelerate the journey to a net-zero future, the One Sun, One World, One Grid (OSOWOG) initiative has seized the imagination of the energy stakeholders the world over. Since its announcement at the inaugural function of the 2nd Global RE-Invest meeting in 2018, OSOWOG has created a new paradigm, one in which renewable energy is a truly global asset.
The WSDS 2021 plenary session, 'Developing a Long-term Vision for Implementing One Sun One World One Grid (OSOWG)', brought forward the new energy paradigm created by the initiative, as well as the role that hydrogen, wind and solar will play in a sustainable future.
On paper, OSOWG seems feasible. It envisions energy grids interconnecting countries, each dispatching and sharing solar energy based on their needs. The sun never sets for the entire Earth at the same time; it constantly shines, and in the process produces energy that can be sent across high voltage direct cables (HVDC) that cut across nations and under oceans.
Energy transmission via HVDC is nothing new; it's been around for decades now, explained Mr Amit Jain, Senior Energy Specialist, World bank. Plans are already in motion to export Australian-generated solar power to Singapore, and the European Union's Supergrid is dispatching solar energy from Spain to other regions that cannot produce solar energy as abundantly.
So, what sets the OSOWOG apart? Three things.
Firstly, its scale. The OSOWG – as its name suggests - aims to power the world with clean energy. Not limited by national boundaries, it can tackle global challenges linked to energy. It will tackle access for underserved people and communities the world over, explained Mr Upendra Tripathy, Director General, International Solar Alliance. It will enable 3 billion people to access clean drinking water (via solar pumps), give 2 billion women access to clean cooking and bring light to the homes of 750 million people.
And, by transmitting electricity at an unprecedented scale, OSOWOG will help make an exponential energy transition leap. An electrified economy offers huge benefits. It is cleaner in terms of environmental impact, and more energy efficient per unit of energy used, explained Lord Adair Turner, Chair, Energy Transitions Commission.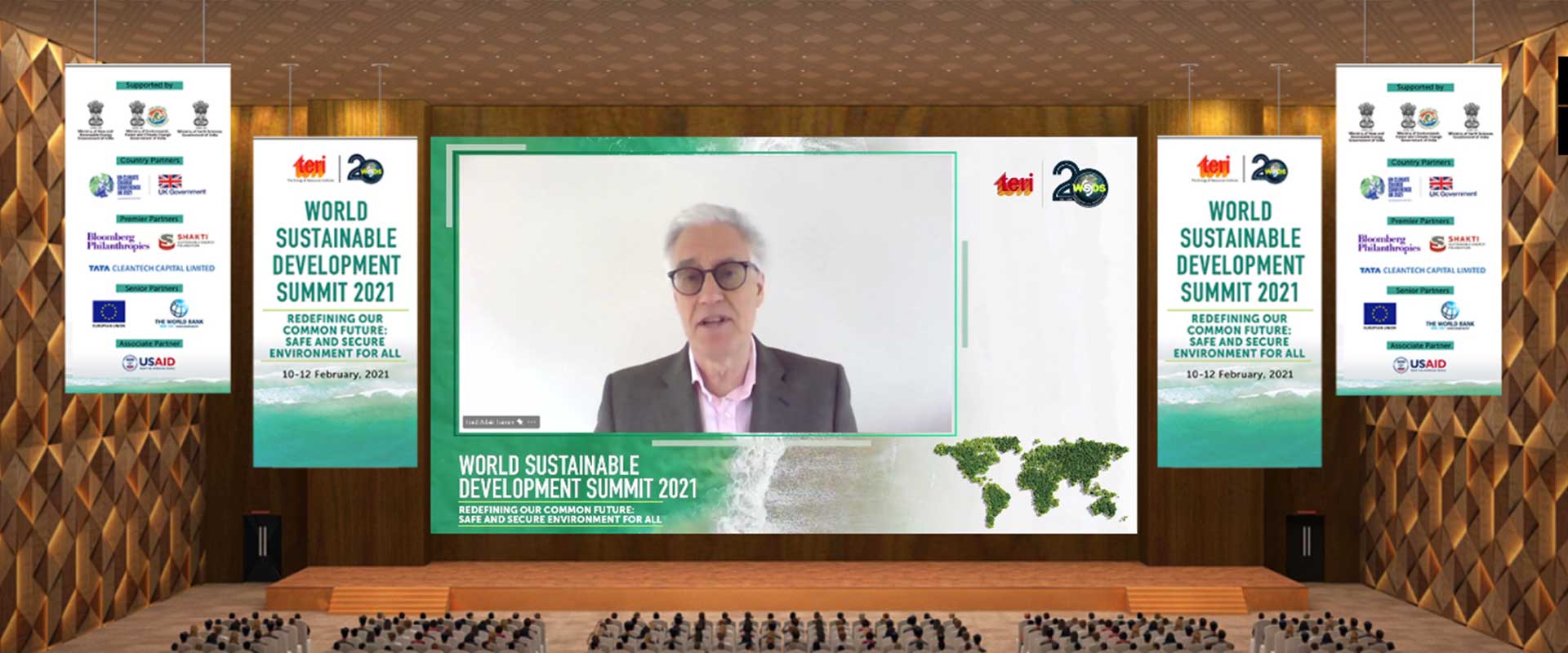 More electricity also begets a virtuous cycle. Citing the European Union's experience of electrifying energy demand, H.E. Stéphane Crouzat, French Ambassador for Climate said it propelled the development of electric vehicles. Despite Covid-19, 2020 saw a 200% rise in EV sales; many EU countries have committed to a complete fossil fuel ban by 2040, and some even earlier. France has also committed billions in investments towards electrolysis of water to generate clean electricity.
Secondly, it is a pivotal moment in India's energy history. Just seven years ago, the Ministry of Power had to be requested for 5 to 15 MW of thermal energy, which would be bundled with solar energy, to make its transmission cheaper, recalled Mr. Tripathy. Today, it's the opposite: energy companies are using solar to bring down the cost of thermal transmission. Going back even further, almost a decade ago, the price of solar energy (then INR 15 a unit) had raised question marks about its commercial feasibility. Today OSOWOG envisions dispatching surplus electricity at near-zero cost.
OSOWOG would not be possible without the certainties of incredibly affordable solar energy. This was once a challenge. However, India's early moves in solar energy, and successive reverse auctions of energy tariffs brought down prices so dramatically that India produces the cheapest solar-powered electricity anywhere in the world, said Mr Amit Jain.
Thirdly, because the OSOWOG directly tackles two key problems that are emerging as energy systems try to deliver both energy sustainability and access to underserved populations. While there's now a strong case for solar, what do countries with high population densities do? Countries like Singapore or Bangladesh simply may not have enough empty land to generate solar energy. Many nations' policies also prioritise food security (i.e., devoting land to farming) over solar energy. These countries can still benefit from the solar energy dispatched to them via OSOWOG.
OSOWOG also ends the renewable sector's enduring pain point: intermittency. The sun doesn't shine and the wind doesn't blow 24 hours a day. But OSOWOG will use battery storage to make round-the-clock dispatches at rates that are greatly cheaper than coal-based generation. Battery technology is improving, and rates are falling, Lord Turner said. Undersea transmission via HVDC cables may also become as cheap as 0.5 cent per kwH per 1,000 km.
Of course, the one challenge that technology cannot solve is global consensus. Nations that may have political differences may need to put them aside - simply because the benefits outweigh anything else. If they do so, the possibility of unleashing cheap round-the-clock solar energy across the world, is just waiting round the corner.