India's transition away from coal has to be sustainable, equitable and 'just'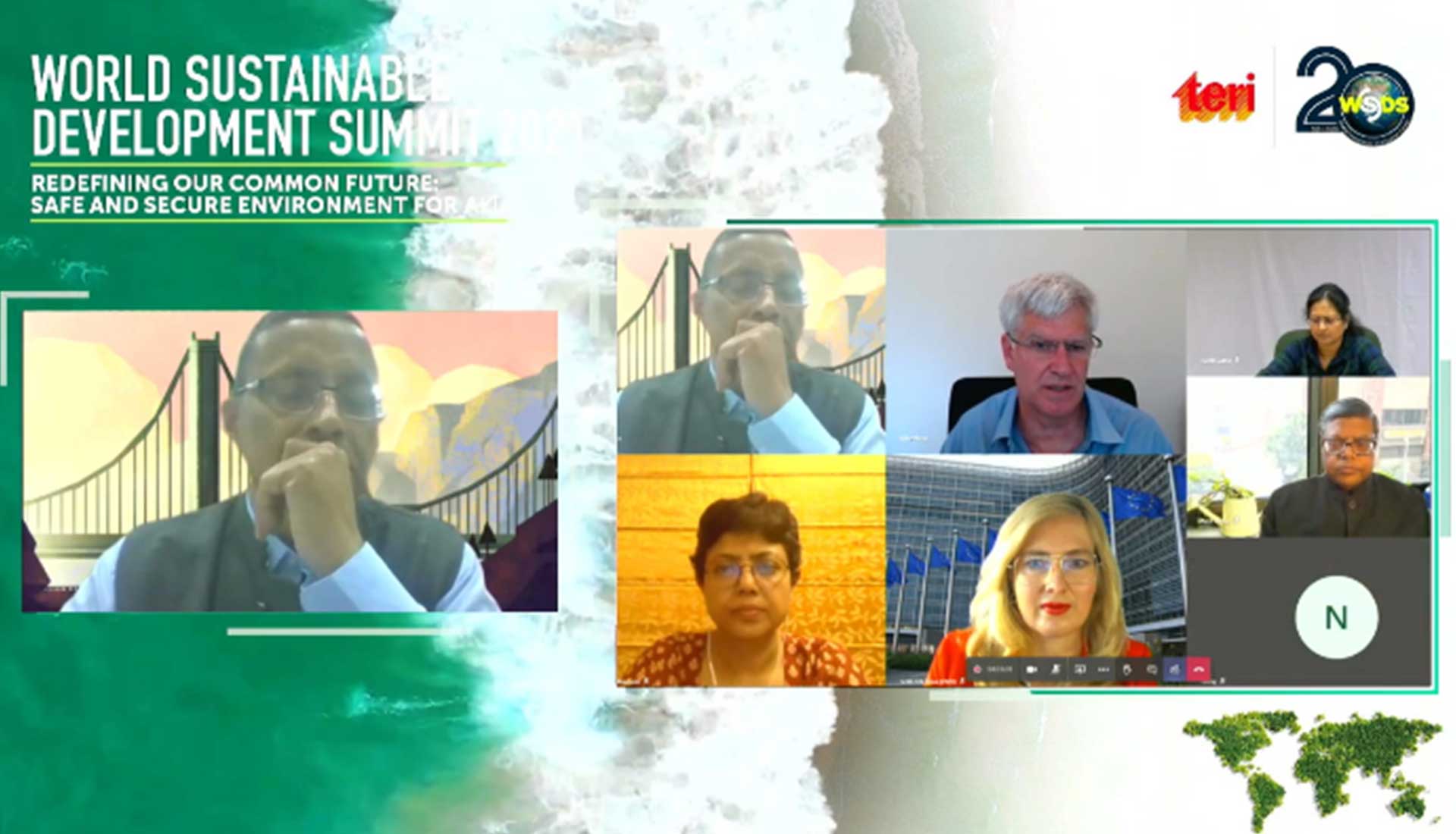 India has pledged to reduce the emission intensity of its GDP by 33-35% of 2005 levels by 2030 and was declared the only major economy to be '2 degrees compatible' at the COP 25. It has already made significant headway towards achieving this target, on the back of a concerted push towards adopting renewable energy. India's energy mix is gradually moving away from fossil fuel sources, with clean energy increasingly commanding a larger share.
This shift, while imperative, has left the communities who depended on fossil fuel economy such as coal in a lurch. The coal rich areas, who are now looking at an uncertain future, would require considerable support. This rehabilitation process has to be sustainable, inclusive, and most importantly 'just'.
To delve into this crucial challenge, a thematic session on "Just Transition: A Way Forward from the Energy Crossroads" was organized at the World Sustainable Development Summit 2021. It brought together a diverse set of experts who deconstructed the imminent transition faced by fossil fuel-based communities and deliberated on making it sustainable and equitable.
Dr. Anil Kumar Jain, Secretary, Ministry of Coal, spoke of the challenges faced by coal mining areas, with loss of jobs and degraded land being the key ones. He also highlighted two positive aspects - firstly, due to high temperature and high rainfall, natural healing of these areas has begun. Secondly, these areas have existing good quality infrastructure. He added that a just transition for affected communities cannot be done alone by coal companies and some kind of international low debt funding will be needed to facilitate the process.
Dr. Tejaswi S. Naik, Managing Director, Madhya Pradesh Jal Nigam Maryadit (Former District Magistrate, Betul, Madhya Pradesh), added, "My observation has been that the winding down of the coal industry leads to a sharp rise in crime in those districts and I believe that the District Mineral Fund can be a useful tool for the development of affected areas."
Mr. Amit Kumar, Senior Director, Social Transformation & Knowledge Management, TERI, highlighted three key challenges facing India's transition process: 1) Lack of a transition strategy 2) Involving workers and communities in strategic framework 3) Huge workforce is in informal sector and is vulnerable to losing their livelihood. He said training and skill development for alternate livelihood options is needed in order to provide these communities with a social security net. He also stressed on the need for a long-term strategic plan and emphasized on the importance of keeping the needs and concerns of socially vulnerable group, whilst making transition strategies.
Prof. Kuntala Lahiri Dutt from the Australian National University provided a different perspective, and said, "There is no single coal economy in India and any strategy has to take into account the multiplicity of coal economies in the country. We need to move away from GDP-based growth and focus on social justice and ecological sustainability. We need de-growth, as the current growth paradigm leads to environmental injustice."
Mr. S.M. Vijayanand, Former Chief Secretary, Government of Kerala, provided a way forward and cited interventions such as focusing on co-regeneration, ensuring livelihood, skilling farmers and agri labourers, establishing micro-enterprises, focusing on health, education & nutrition, institutionalising transition activities, and enabling cluster facilitation to usher in a seamless transition. He also spoke of the need for bottom-up, multi-level planning. He added, "It's not just about hearing from the people, but rather doing for the people."
Mr. Jules Kortenhorst, Chief Executive Officer, Rocky Mountain Institute, said due to the falling cost of renewable energy, the speed of transition is accelerating around the world, as coal and gas struggle to compete. He added, "Communities that rely on fossil fuel economy will need our support in making this transition and deep commitment is necessary for a just transition. There are new employment opportunities in new energy sectors and embracing them can lead to a just energy transition."
Dr. Ashok Sreenivas, Senior Research Fellow, Prayas Energy Group, said, "There can't be a one-size-fits-all approach and we need bespoke solutions for Just Transition. As we think about the coal mining areas, these communities have to be partners in reimagining their new future."
The speakers also focused on using the European model for transition as a blueprint, a sentiment echoed by Dr. Anna Sobczak, Policy Coordinator, Coal Regions in Transition, European Commission, when she said, "The European green deal is the most ambitious climate policy in the world. The EU has put just transition at the heart of building a resilient climate-proof economy. Our motto is to 'leave no one behind.'