Time for India Inc to commit to net-zero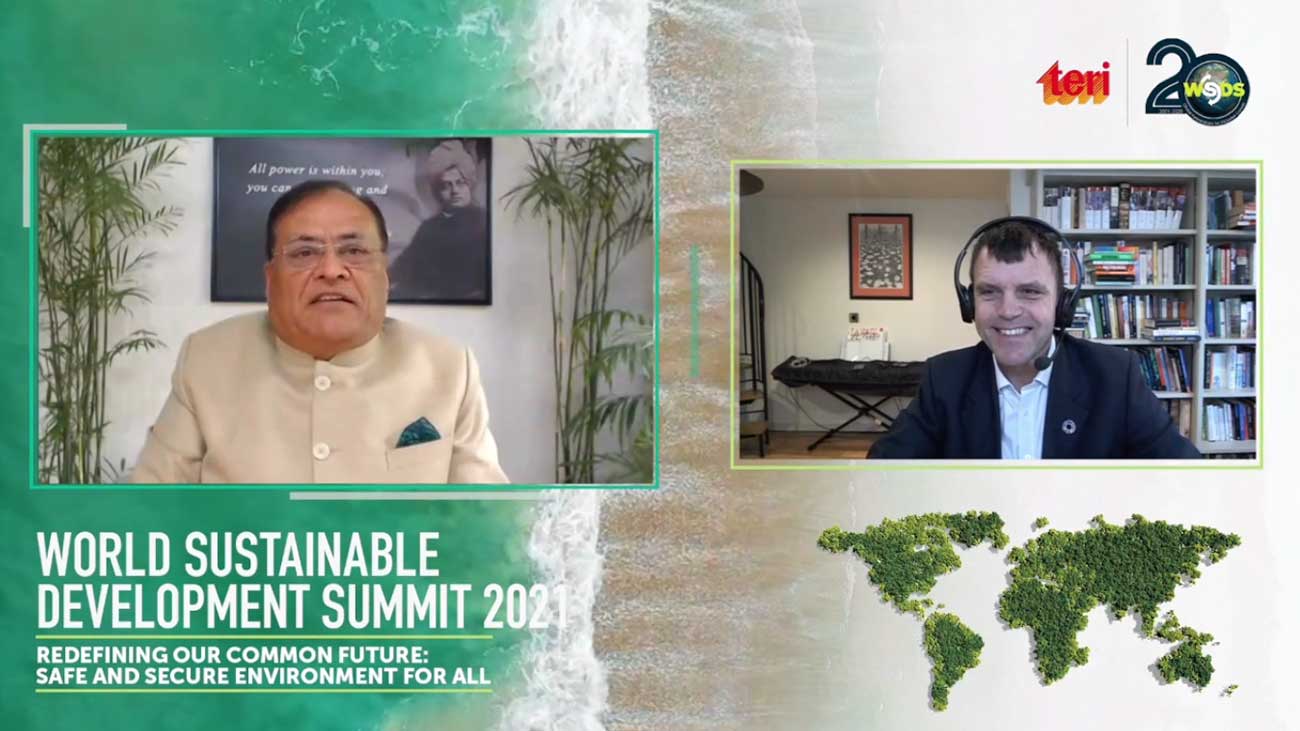 No more is India's climate action limited to government, said Ms. Rhiannon Harries, Deputy Trade Commissioner, South Asia, British High Commission, addressing the WSDS 2021 plenary session, Collaborative Platforms to Fast-track India Inc.'s 'Race to Zero' Emissions.
India is home of the some of the biggest multinational companies in the world, many of whom are driving climate action in India and globally, said Ms Harries. COP26 and the journey to the 2030 and 2050 goals of the Paris Agreement is, therefore, a powerful imperative for India Inc. There are many benefits from corporates participating in a push to net-zero economy.
Reducing carbon footprint brings efficiency, prosperity, pride, and happiness, said Mr. Mahendra Singhi, MD & CEO, Dalmia Cement, (Bharat) Ltd. Dalmia Cement has blazed a trail that not many have been able to follow. Today it has the lowest carbon footprint of any cement company anywhere in the world, a recognition bestowed by the CDP Group, a UK-government-owned development finance institution in 2018. For Mr Singhi, the company's green initiatives - a blend of renewables, waste recovery, energy efficiency and circular economy applications - brought down operation cost and improved product profitability.
The need for business to acknowledge and navigate its challenges is greater than ever. Mr. Chirag Gajjar, Head Subnational Climate Action, Climate Program, WRI explained that Corporate Green Leadership Alliance, an initiative by the British High Commission, is charting a forward course with a deep understanding of the critical barriers that still hinder the uptake of renewables, energy efficiency and electric vehicles. These insights, he said, will help create focused climate action.
The industry-wide support for sustainability is gaining momentum, said Dr. Divya Sharma, Executive Director, The Climate Group India. The Climate Group's RE100 global initiative brings together influential global businesses to commit to 100% renewable-powered operations. While the Paris Agreement envisions a world of net-zero emissions by 2050, the RE100 companies usually target going 100% renewable by 2028. This means that the private sector - having witnessed the financial and operational savings from going green – is speeding up the transition to a net-zero world.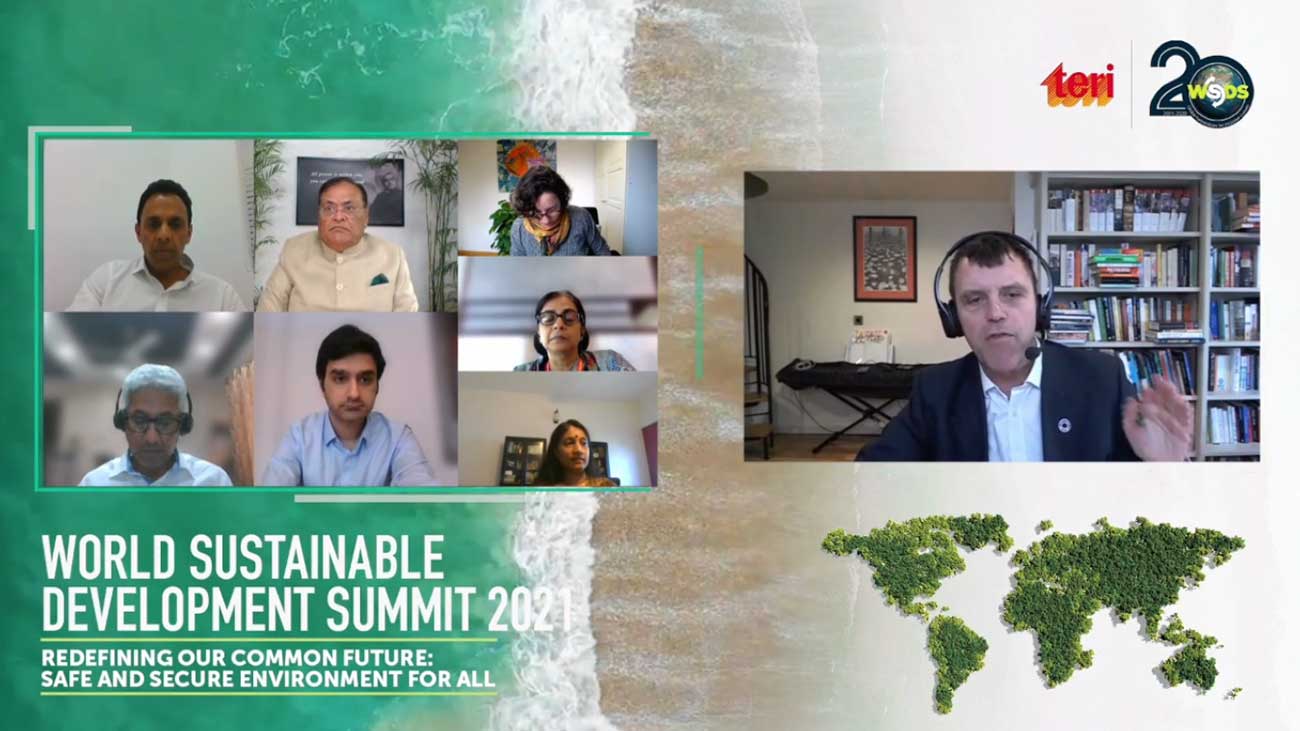 This is also creating an "ambition loop" - with bold government policies and private sector leadership together taking climate action to the next level. RE100 members are not only increasing demand for clean energy, but also influencing policy, and driving up the scale of renewable energy.
And, along with fortifying business bottom lines, members are enjoying the reputational benefits that come up with declaring their sustainability wins on global platforms, Dr. Sharma added.
Another factor at play is the high foreign investor appetite for Indian clean energy development. India's renewables goal - recently stretched to 450 GW by 2030 - have made this decade an excellent time to enter the sector. A decade ago, it was difficult to raise 50 million USD, recalled Mr. Rohit Anand, Head – Infrastructure, CDC Group. Today, there are initial commitments that start between 300 and 500 million USD.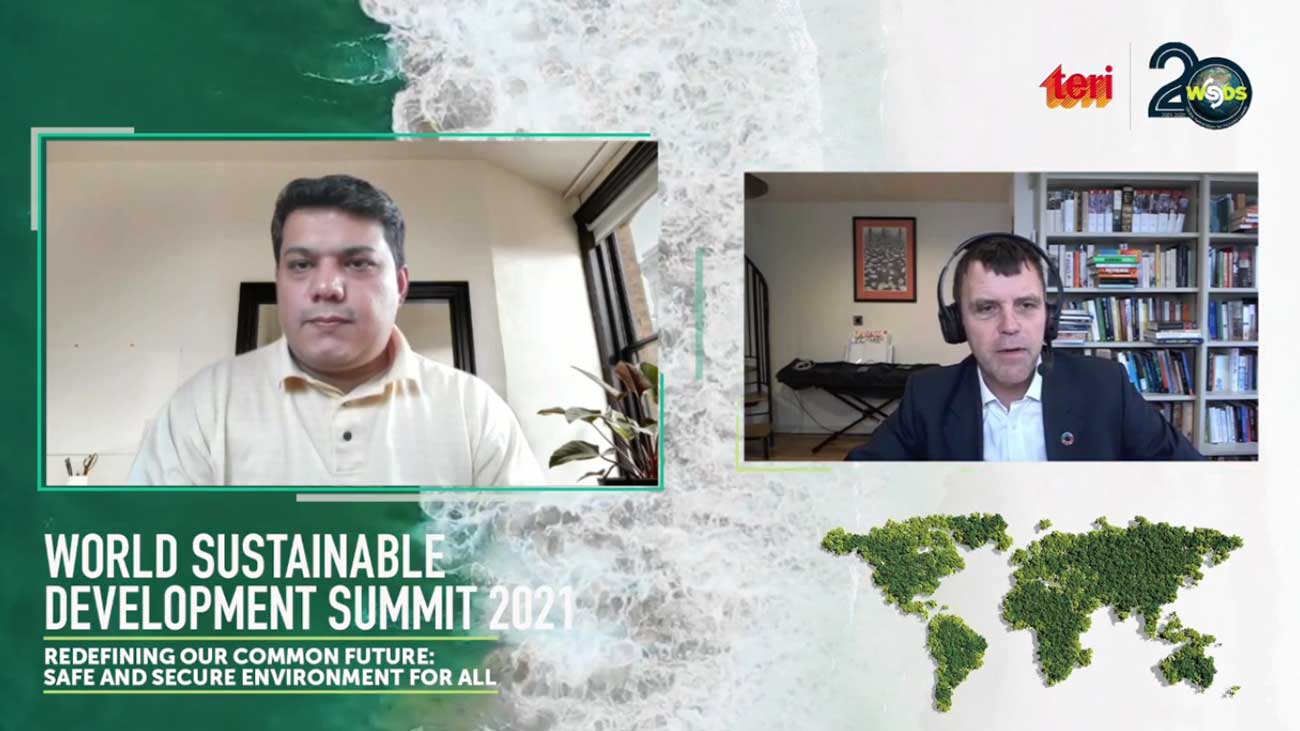 But the scale of change that net-zero demands presents some challenges as well, Mr. Rajiv Ranjan Mishra, Managing Director, CLP Power India Pvt. Ltd explained. While India's incredibly low renewables prices make it a sounder investment than thermal energy, high cross-subsidies prevent consumers from accessing clean power at cheap rates.