Effective climate financing is the prerequisite for creating a low carbon & climate resilient economy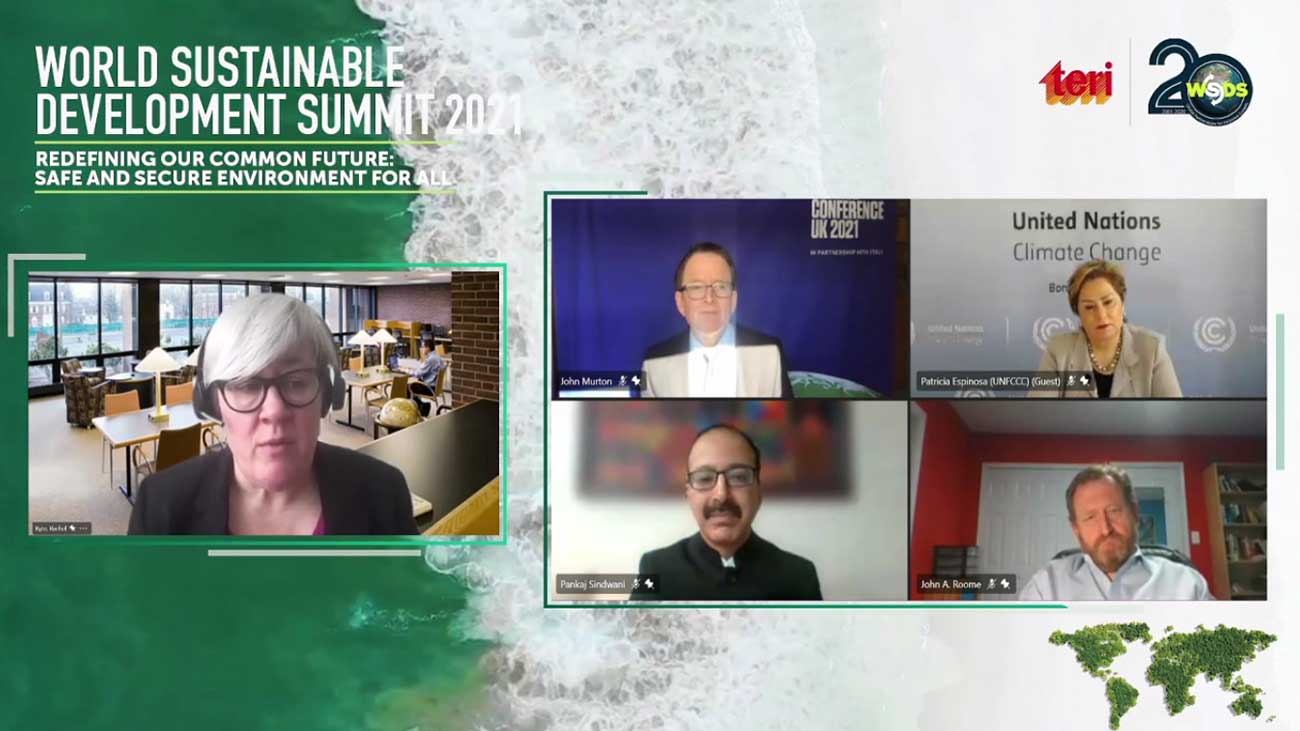 We are moving rapidly towards a global low carbon and climate resilient economy. However, there are multiple barriers to this transition. Perhaps the steepest challenge is the mobilization of ample funds, to facilitate this transition. Developing nations in particular have struggled with this, which has been exacerbated with the fallout from the COVID-19 pandemic. They have been forced to balance the tightrope of financing of emergency measures, economic development and recovery packages, with climate action efforts.
2021 is a critical year, with the approaching COP-26 and the flurry of net zero carbon pledges by a multitude of nations. Now, more than ever, we need innovation in financial instruments and to overhaul the current financial mechanism to better deal with the steep upfront costs of green projects. While, there has been a clear shift towards the discourse of green recovery, the speed of this transition needs to pick up pace, which in turn, will require swift mobilization of climate finance.
Thus, the Mega Climate Change Plenary on Climate Finance at the World Sustainable Development Summit 2021 was a timely and much needed effort to drive a discourse around climate financing. The session saw a cross-geographical panel deliberate on potential measures to propel climate financing to drive concerted global climate action.
Speaking at the session, Ms Patricia Espinosa, Executive Secretary, United Nations Framework Convention on Climate Change, said "2021 is the most critical year for climate action. This year will culminate at COP26, and it must be a success. We cannot achieve success at COP26 and in our climate action efforts without proper financing mechanisms." She added, "Multilateralism is the only way forward & the Paris Agreement remains the blue print for success. Nations have an obligation to do better and they must mobilize funds and do it before COP26. Ms Espinosa also spoke of going beyond mitigation, as adaptation and resilience are critical issues. She called on multilateral development banks to raise more adaptive funds.
Ms Rachel Kyte, Dean, The Fletcher School, Tufts University, echoed Ms Espinosa's thoughts on resilience and adaptation, adding that the issue mobilizing climate funds is formed of three concentric circles – First is that the 100 billion USD promise has to be realised now. Second, the need for climate financing and how to stimulate it, and third, a system change is now imminent.
Speaking about COP 26, Dr John Murton, UK's COP26 Envoy and responsible for coordinating UK diplomacy in relation to COP26, said the focus is on three things: Improving the quality of public finance; mobilization of private finance; and enabling this transition to happen faster so that financial institutions take climate finance into account in their allocations.
Mr John A. Roome, Regional Director, South Asia Sustainable Development, World Bank, spoke of the need to focus on short terms financing challenges and that climate has to be baked into our mainstream financial decisions. He also spoke about broadening our thinking whilst talking about climate finance. He then added that a climate leadership triangle of US, China and EU is now emerging. However, he advocated for this triangle to be turned into a rectangle, with India joining it, especially with its strong track record on climate action.
Mr R.R. Rashmi, Distinguished Fellow, TERI, said the impact of the pandemic has sharpened the challenge of mobilizing funds for climate action and sustainable development. He added, "Climate finance can be a game changer, leading to transformative impact, especially for developing nations. We need innovative financial instruments like risk guarantees, green bonds, climate financing."