Technology transfer, finance, demand – the pillars of low-carbon steel and cement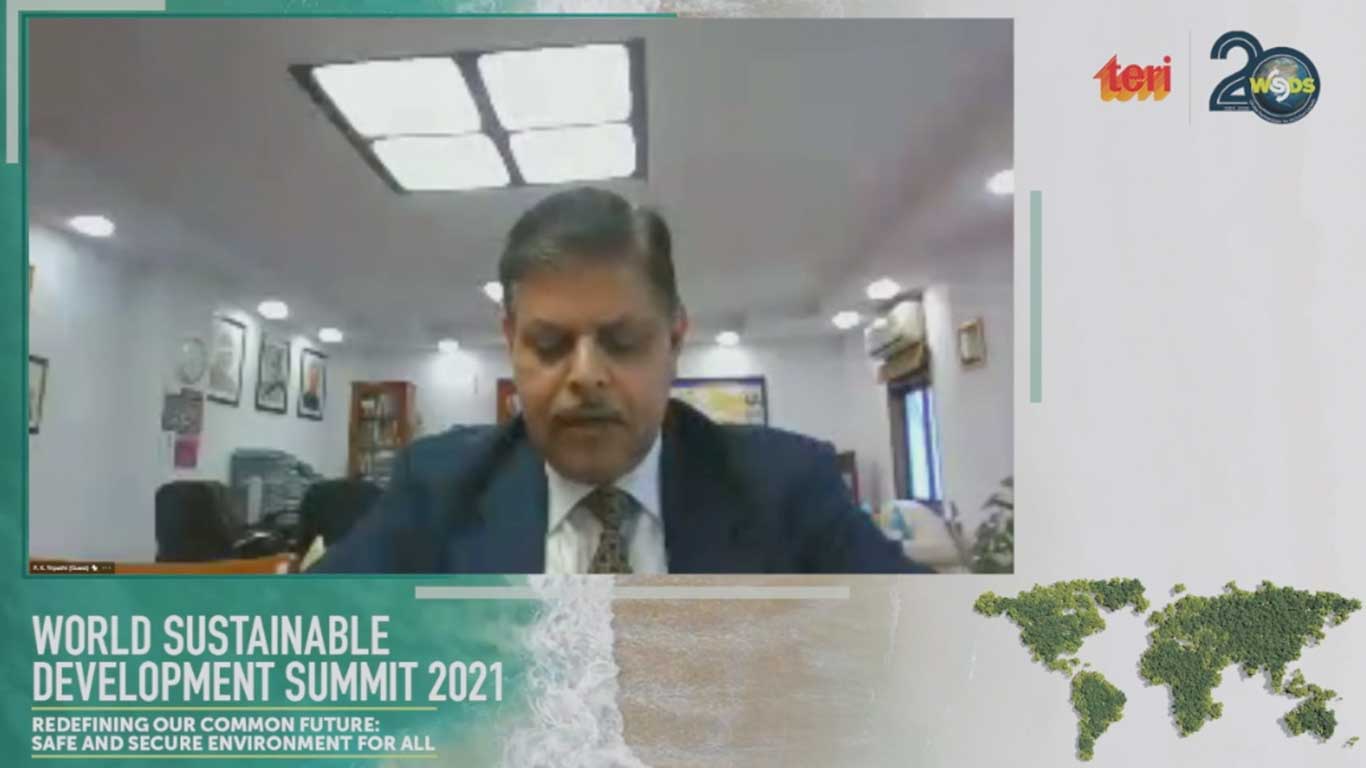 The thematic track on Low Carbon Industry Transition set the tone by establishing why a net-neutral emission industry sector is crucial to meeting the goals of the Paris agreement. In this endeavour, harder to abate sectors steel and cement are especially significant.
The track was attended by prominent speakers such as Jacob Werksman, Principal Adviser to Directorate General for Climate Action, European Commission; Pradip Kumar Tripathi, Secretary, Ministry of Steel, Government of India; Richa Sharma, Joint Secretary, MOEFCC; and Professor Måns Nilsson, Executive Director, Stockholm Environment Institute, which is also the secretariat for the Leadership Group for Industry Transition (LeadIT). The group gathers countries and companies that are committed to reaching net zero carbon emissions from industry by 2050. It was launched by the governments of Sweden and India at the UN Climate Action Summit in September 2019 and is supported by the World Economic Forum.
The speakers, in their addresses, cited the findings of TERI's recent report on Potential of Hydrogen in India which talks of a greater role of hydrogen in industries, including steel. The emphasis remained on hydrogen derived from electrolysis by electricity from renewable sources. Industry representatives from India and Europe also talked about carbon capture and storage in cement sector, and Hisarna technology in the steel sector.
The first session of the track was on 'The role of the Industry Transition in meeting climate objective', which included addresses by Mr Werksman, Mr Nilsson, and keynote address by Mr Tripathi.
"EU and India now share the urgent challenges of net zero emissions with a just transition that leaves no one behind. Net zero means targets can no longer be designed as incremental steps but as milestones on a pathway towards net zero. Targets must also be backed by policy and implementation," said Mr Werksman.
"It is now fast dawning on industry actors that it has become technically and economically possible to decarbonise harder to abate sectors too such as steel, metals, etc but it requires major shifts in product processes," said Mr Nilsson.
Stressing on the use of hydrogen and of radical changes required in steel making technology, Mr Tripathi said, "It is vital to discuss pathways to decarbonise to ensure India stays on track to meet its emission targets while ensuring that aspirations of its people are met."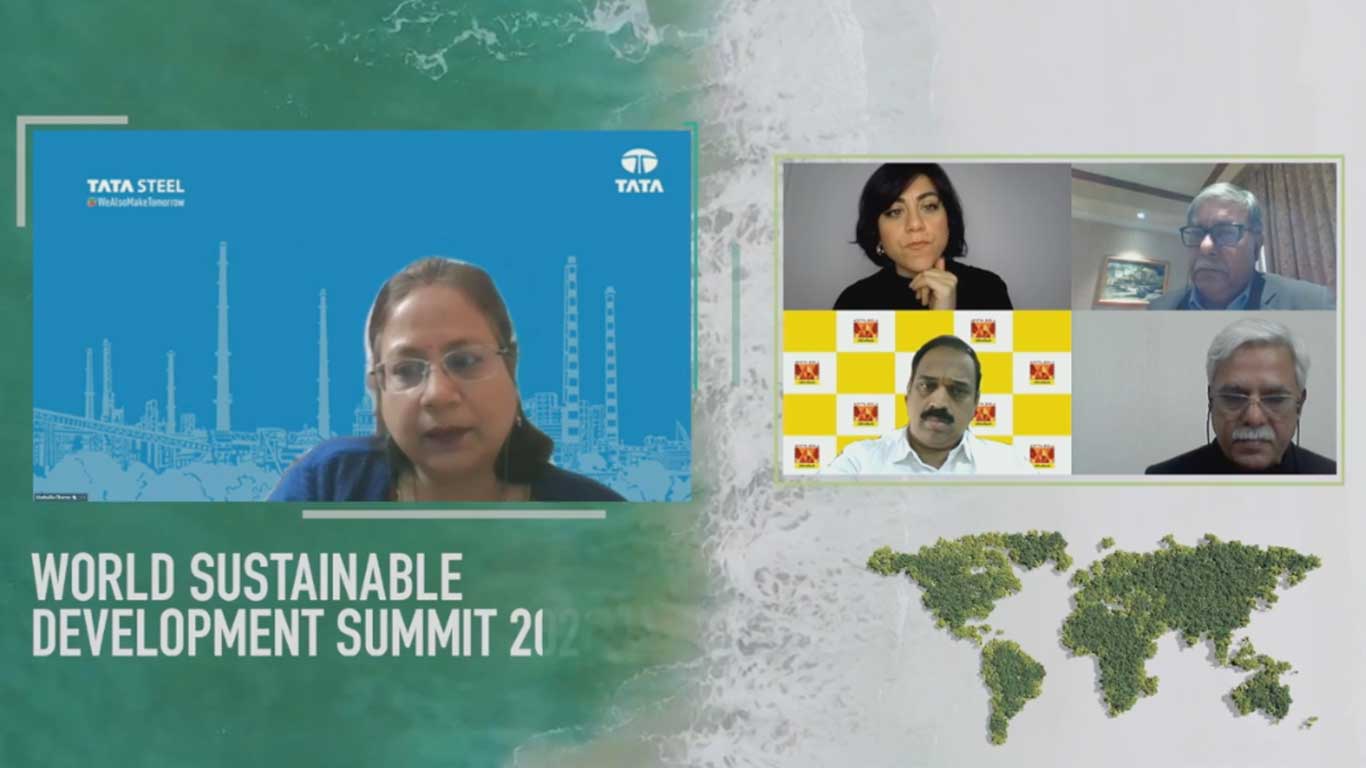 The second session, on 'Decarbonisation of Hard to Abate Industry Sectors (Steel and Cement)' was an interactive session with industry representatives. "Affordability and accessibility of key technology is key to make the business case for low-carbon transition. This requires investment and collaborative partnership and scaling up of cutting-edge technology… India continues to push for the role of technology transfer and climate finance. Developed countries are expected to take the lead in low-carbon transition," Richa Sharma, Joint Secretary, MOEFCC, said, in her opening remarks the session.
Stressing on the importance of the private sector in low-carbon sustainable economies, she added, "We are now interested in hearing from partners what challenges they face and to which national policy must respond."
The ensuing panel discussion had speakers Madhulika Sharma, Chief - Corporate Sustainability, Tata Steel Ltd; Uday Gupta, Managing Director, Adhunik Metaliks Ltd/Liberty House Group; Arvind Bodhankar, Joint Executive President & Chief Sustainability Officer, Ultratech Cement; Dr Gökçe Mete, LeadIT Secretariat, Stockholm Environment Institute; and Dina Lanzi, Head -Technical Business Unit Hydrogen, SNAM.
Saying that Tata Steel has committed to net neutrality, Madhulika Sharma nevertheless listed out some of the issues faced in steel. While expressing happiness about the newly introduced scrappage policy, she said that steel scrap has its own cycle of where it eventually goes. How does the market absorb this scrap, she asked. She also talked about the huge amount of capital required for a transition to green steel and said a major boost from govt policy would be to create a framework around incentivising a market for greener steel.
Mr Gupta succinctly summed up the challenges to industry transition in steel on three pillars – access to capital, technology, and demand creation. However, on demand, he added that, "The next generation is responsible enough and has the ambition to buy a responsible product."
Next, Mr Bodhankar said that in cement manufacturing, roughly 60% of emissions come from the calcination process itself. "We're trying to reduce carbon emissions at production level, but that's not a solution. The challenges exist on the technology front. We're exploring electrification of brick kilns, and how can we have carbon capture and storage," he said.
On her part, Dr Mete said that support from international community in tackling technology transfer, finance, and capacity building is crucial. The support would be in the form of providing developing countries finance options, technology transfer, reskilling of workers and training for use of new technologies, etc.
She also mentioned LeadIT will launch an interactive guide on this issue soon. "We're looking for local partners to support and assist the road-mapping process in several countries," she said.
Finally, Ms Lanzi gave her input on the infrastructure required for steel transition. As an example, she talked about the work they have done in hydrogen distribution through pipelines. "We are starting the possibility of mixing hydrogen and natural gas inside gas pipelines to make it available for hydrogen distribution… Our gas pipelines are ready to transport hydrogen over good distances. We do need to do some updates for metering, compression etc, but these are minor investments," she said.