Exhibition: Greenovation 2016
The single meeting point for all stakeholders in the sustainable development sector
In 2015, Parties to the UN Framework Convention on Climate Change reached a landmark agreement in Paris. Over 190 nations got together to combat climate change and move towards a low carbon, resilient, and sustainable future for all.
India too formulated a set of ambitious targets for itself as its Intended Nationally Determined Contributions ahead of the historic COP21 Paris Agreement. A key goal under this is the target of reducing the emissions intensity of its GDP by 33%–35% by 2030 from 2005 levels.
These visionary goals require a proliferation of cutting-edge green technology, innovative design, and novel capacity building models. To facilitate this, TERI's exhibition Greenovation 2016 brought together innovators and green entrepreneurs on a common platform with global experts on alternative energy and resources, commercial organisations seeking green technology, and government players looking to scale up original applications. Spread over the four days of the Summit, the Exhibition provided an excellent opportunity for innovators to showcase green technologies, ideas, and designs to government officials, policy-makers, corporates, research and academic institutions, international development agencies, and the media.
The Greenovation 2016 showcased a range of the most innovative solutions addressing urgent sustainability issues.
---
Our exhibitors included
---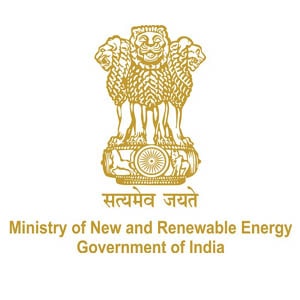 Ministry of New and Renewable Energy (MNRE)
The Ministry of New and Renewable Energy (MNRE) is the nodal Ministry of the Government of India for all matters relating to new and renewable energy. The broad aim of the Ministry is to develop and deploy new and renewable energy for supplementing the energy requirements of the country. The role of new and renewable energy has been assuming increasing significance in recent times with the growing concern for the country's energy security. Energy self-sufficiency was identified as the major driver for new and renewable energy in the country in the wake of the two oil shocks of the 1970s. The sudden increase in the price of oil, uncertainties associated with its supply and the adverse impact on the balance of payments position led to the establishment of the Commission for Additional Sources of Energy in the Department of Science & Technology in March 1981. The Commission was charged with the responsibility of formulating policies and their implementation, programmes for development of new and renewable energy apart from coordinating and intensifying R&D in the sector. In 1982, a new department, i.e., Department of Non-conventional Energy Sources (DNES), that incorporated CASE, was created in the then Ministry of Energy. In 1992, DNES became the Ministry of Non-conventional Energy Sources. In October 2006, the Ministry was re-christened as the Ministry of New and Renewable Energy.
At Present each State and UT has a Nodal Agency which is implementing the Renewable Energy Programmes in respective State/ UT. In addition MNRE has created three technical institutions namely National Institute of Wind Energy, National Institute of Solar Energy and National Institute of Bio- Energy. Besides two PSUs namely Solar Energy Corporation of India and Indian Renewable Energy Development Agency of MNRE are also executing the Renewable Agency programmes and projects of which IREDA is a Financial Institution.
MNRE has set a target of 175 GW Renewable Power to be set- up by 2022.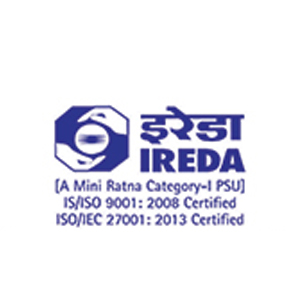 Indian Renewable Energy Development Agency Ltd. (IREDA)
Indian Renewable Energy Development Agency (IREDA) (est.1987) is a "Mini Ratna Category-I" specialized public sector financial institution under Ministry of New and Renewable Energy exclusively dedicated for financing renewable energy (RE) projects in India and has been playing pivotal role in developing renewable energy. IREDA has been maintaining its leadership position in Renewable Energy space for last 29 years and developing several innovative financial schemes for meeting the market requirement from time to time. IREDA has an excellent track record of financing more than 2200 clean energy projects in the country with cumulative loan sanctions of more than INR 38,600 crore & disbursements of INR 21,200 crore as on 31st March, 2016. It has been profit making with successful business operations.
IREDA has been the focal point for attracting international finance in the Indian RE sector; multilateral / bilateral lending agencies like World Bank, Asian Development Bank, JICA, KFW, AFD, and EIB prefer to route their funds through IREDA for renewable energy sector.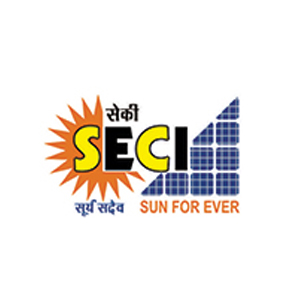 Solar Energy Corporation of India (SECI)
Solar Energy Corporation of India Ltd. ("SECI") established as a Government company in the year 2011 under the administration control of the Ministry of New and Renewable Energy, as an implementing and executing arm of the Jawaharlal Nehru National Solar Mission (JNNSM). SECI has since transformed, its mandate and expanded to cover all segments of Renewable Energy.
SECI is handling number of Government of India schemes for development of solar energy in the country- notable among which are the large-scale ground mounted VGF schemes under Phase II of JNNSM, Solar Parks and Grid-connected Rooftop solar projects. In a short span of time, SECI has taken solar energy to all parts of India and has built a national footprint.
SECI has achieved the successful commissioning of 670 MW capacity, spread across six states, through its 750 MW VGF scheme under JNNSM Phase II, Batch I. About 954 million units of solar electricity has been generated from these projects, and injected into the Indian power grid, powering countless homes and industries. SECI is also responsible for overseeing the development of over 30 Solar Parks, totaling 20 GW capacity, in various States of the country, aimed to facilitate ease of business for solar project developers. SECI has also played a major role in expansion of the rooftop segment, with about 40 MW of operational projects located in over 37 cities of the country. For all these schemes, SECI has released CFA of over INR 500 Crores in the current financial year.
SECI is now rolling out the next Batches of VGF schemes under Phase II of JNNSM (namely, 2000 MW and 5000 MW capacity) in several tranches spread across several states, such as Maharashtra, Gujarat, Andhra Pradesh, Karnataka, Uttar Pradesh and many more, in the form of State-specific tenders for projects located either in the upcoming solar parks or in an open basis. SECI is in the process of inviting bids from various Solar Power developers and it is expected to get commissioned within the next two financial years.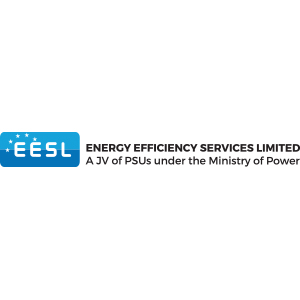 Energy Efficiency Services Ltd.
EESL is a joint venture company of four power sectors enterprises i.e. NTPC Ltd, Power Grid Corporation of India (PGCIL), Power Finance Corporation Ltd. (PFC) and Rural Electrification Corporation (REC) with an aim to function as an Energy Service Company (ESCO). The organisation facilitates the implementation of energy efficiency projects for Demand Side Management (DSM) to reduce the energy consumption in various sectors in India. To keep up with India's pace of development, meeting the increasing demand of energy becomes central. When saving one unit of electricity comes way cheaper than producing it in the first place, EESL has recognised a business potential in the untapped energy efficiency market in India. EESL has been the first such exclusive company for implementation of energy efficiency projects in South Asia.
Post a significant governmental push towards concept of energy efficiency, EESL is running successful energy efficiency schemes like UJALA (Unnat Jyoti by Affordable LEDs for All), Street Light National Programme (SLNP), energy efficient fan distribution programme, efficient buildings programme along with AgDSM, the agricultural pump distribution scheme. Various other schemes based on pan-India distribution of energy efficient commodities are in pipeline. All these initiatives cater to their specific domain to reduce the count of megawatts consumed in the country. This way we are able to meet the growing demand by way of saving electrical units through effective appliance efficiency.
Interestingly, EESL's UJALA programme (under Government of India) has been noted as world's largest LED programme. A simple act of change of one light bulb to LED at South Block Prime Minister's office heralded a movement in the entire country for considering the same change. Today, UJALA has been bringing energy savings of more than 5.67 crore KWh a day. Over 15 crore LED bulbs have been distributed under UJALA scheme, which is savings more than Rs. 22.69 crore per day in electricity bills. The UJALA impact is helping environment by reducing over 45,900 tonnes of CO2 emissions.
EESL seeks to unlock energy efficiency market in India, which is estimated to be at US$ 12 billion. This can potentially result in energy savings of up to 20 per cent of the current consumption. This is being done by way of continually transforming the innovative business and implementation models. EESL also acts as the resource centre for capacity building of State DISCOMs, ERCs, SDAs, upcoming ESCOs, financial institutions, etc. The uniqueness of EESL's programmes are paving the roadmap for making energy efficiency more accessible and affordable in India.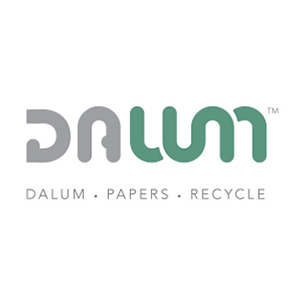 Dalum Papir
Dalum Papir: The world 's most environmentally friendly paper manufacturer Our paper production is based on a 100% recycling concept: Nothing is wasted - plastics, metals, residual sludge - everything is reused. We ensure that our impact on the environment is as low as possible and that we use as few of nature's scarce resources as possible. When it comes to the environment we let the facts speak for themselves. We recycle 120,000 tonnes of waste paper every year. When compared to the manufacture of non recycled paper we reduce energy consumption by 80%, use 60% less water and our CO2 emissions are substantially lower. Dalum Papir A/S has a continuous focus on reducing its energy and water consumption. Since 2007, the paper mill's power plant has generated steam and electricity from biomass in the form of woodchip waste from Danish forestry and timber operations. The switch from fossil-based energy to biomass has reduced carbon emissions by 90 percent. Dalum Papir is a company in Arjowiggins Graphic.
EU Pavilion
The European Union
The European Union is a unique economic and political union between 28 European countries that together cover much of the continent. The EU started out as an economic cooperation, leading to the creation of a single market for good, services and people. The Union is now evolved into an organization spanning policy areas, from climate, environment and health to external relations and security, justice and migration. The EU is based on the rule of law: everything it does is founded on treaties, voluntarily and democratically agreed by its member countries. The EU is governed by the principle of representative democracy, with citizens directly represented at Union level.
The EU has some of the world's highest environmental standards. Environment policy helps green the EU economy, protect nature, and safeguard the health and quality of life of people living in the EU.
EU energy policy aims to ensure security of supply, competitiveness and sustainability. A European Energy Union aims to ensure secure, affordable and climate-friendly energy for EU citizens and businesses: Energy will flow freely across national borders in the EU. New technologies, energy efficiency measures and renewed infrastructure will help cut household bills, create new jobs and boost growth. Europe will become a sustainable, low-carbon and environmentally-friendly economy leading the way in renewable energy and the fight against global warming, through ambitious energy and climate targets: By 2020: Reducing greenhouse gases by at least 20% (compared to 1990 levels); 20% of energy from renewable sources; 20% energy efficiency improvement. By 2030: 40% reduction in greenhouse gas emissions; At least 27% EU energy from renewables; Increase energy efficiency by 27-30%; 15% electricity interconnection. By 2050: 80-95% cut in greenhouse gases.
Water For our Future
The stall entitled "Water for our future" is focused in the India-EU collaboration for a more sustainable management of water resources and will showcase several projects in order to present innovative solutions to solve the water problem in India.
The projects propose adopting European technology to the Indian situation but also specific solutions to the specific Indian circumstances. Such projects range from decontamination of polluted waters and soils to low cost wastewater treatment system for reuse in remote rural areas.
Such projects are aimed at different parts of India and are presenting different kind of green and sustainable technologies (Natural Water Systems and Treatment technologies.
We account a total of 16 projects which will be shown throughout the duration of the Greenovation exhibition. The information will be presented in the form of Leaflet, pictures, videos and through interaction from the public and the stall speakers. At certain designated times (in one hour slot), experts of certain projects will come and discuss projects they have helped implement and also provide time for Q&A.
Sustainable Urban Development
The stall "Sustainable Urban Development" will be focused on the EU-India collaboration on urbanization matters, such as infrastructure, energy and sanitation issues, in order to promote an inclusive and sustainable growth of Indian cities.
The proposed projects range from ensuring an equitable delivery of municipal services through the establishment of participatory forums where stakeholders and local authorities can collaborate (the so called Equi-cities) to the construction of a decentralized sewage treatment unit to ensure 100% treatment of sewage. The desired final results include the reduction of poverty, a growth in sustainable economic development and an improvement of the sanitation and the health situation of urban poor.
The projects propose innovative solutions which are aimed at different locations within India, such as Pune, Raisen city, Burhanpur or Shimla.
We account a total of 9 projects which will be shown throughout the duration of the Greenovation exhibition, which will be presented by a few representative of the EU delegation. At certain designated times (in one hour slot), experts of certain projects will come and discuss projects they have helped implement and also provide time for Q&A.
Efficient use of Resources (ER)
The stall "Efficient use of resources" is focused at promoting and implementing resource efficient approaches to the Indian circumstances.
The projects proposed in this stall are intended to introduce innovative technology, such as the solar cell (SC) technology, which is currently on the verge of a major market breakthrough. Besides, other projects are aimed at contributing to enhancing the competitiveness of less sustainable Micro, Small and Medium Enterprises (MSMEs) clusters (being the foundry sector, for instance, one of the less sustainable, highly energy intensive and environmentally polluting).
The projects in the stall are aimed at different locations of India, such as Jaipur, Ludhiana, Pune, Ahmadabad, Hyderabad and Madurai.
We account a total of 4 projects summarized. If no more projects are provided to the EU, those four projects will be studied thoroughly to provide the public with in depth information. At certain designated times (in one hour slot), experts of certain projects will come and discuss projects they have helped implement and also provide time for Q&A.
Clean energy for all, Climate Threats and Opportunities (CE &CT)
The stall "Clean energy for all, Climate Threats and Opportunities" will present projects which will facilitate the transfer of technological knowledge from the EU experience in the sector and its adaptability to the Indian circumstances, through the involvement of European businesses in the energy technologies sector and by fostering their cooperation with Indian actors.
One of the more interesting projects in the sector is the First Offshore Wind Project of India (FOWPI), which forms part of the Clean Energy Cooperation with India (CECI) and which aims at enhancing the capacity of India to deploy low carbon energy production and improve energy efficiency, contributing therefore to the mitigation of climate change.
The EU will also be presenting at least other two projects: one in Eco-Cities and another one in the implementation and management of identified solar parks.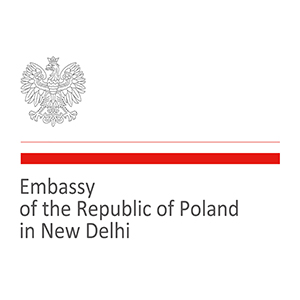 Embassy of Poland
It is a privilege to participate in WSDS, international event of great value for governments, business and civil society and everybody who recognizes importance of economic development which does not disrupt balance in the natural environment.
The Embassy of Poland in New Delhi is committed to strengthening Polish-Indian friendship in the above dimension as well as in the many others. Longstanding cooperation between two countries has resulted in mutual vibrant economic engagements, thriving cultural interactions and cordial people-to-people ties.
One of important fields of our cooperation is environment protection. We are dedicated to strengthening relations between Poland in India in all areas related to sustainable development ranging from tackling climate change to joint development of different urban challenges as clean transportation, waste management or renewable energy to sharing Polish experiences. We are engaged for enhancing our partnership even more.
The Ambassador is also accredited to Sri Lanka, Bangladesh, Nepal, Maldives, Bhutan and Afghanistan.
ADB Pavilion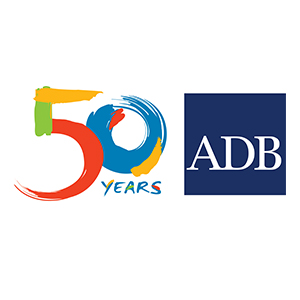 Asian Development Bank (ADB)
Asian Development Bank (ADB), based in Manila, is dedicated to reducing poverty in Asia and the Pacific through inclusive economic growth, environmentally sustainable growth, and regional integration. Established in 1966, ADB in December 2016 will mark 50 years of development partnership in the region. It is owned by 67 members—48 from the region. In 2015, ADB assistance totaled $27.2 billion, including co-financing of $10.7 billion.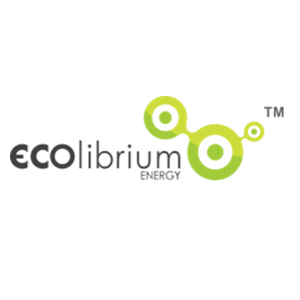 Ecolibrium Energy
India is perennially an energy deficit country with 43% of its power production been consumed by Industrial sector. Ecolibrium Energy bridges this gap with its advance energy management solution- "Smart Sense", a cloud hosted platform.
Incubated at Centre for Innovation Incubation and Entrepreneurship (CIIE), IIM Ahmedabad. We are a Big Data Energy Analytics Company helping industries taking critical decisions related to Operation and Energy Cost Optimization. SmartSense is an advance encrypted data communication network which reads data per minute, store and run analysis through robust process engines, thus, providing insights to consumers in the form of graphs, reports, notifications and alerts.
We serve medium and large scale enterprises to manage, predict, diagnose and maintain the overall health of their electric network through detailed network and billing insights. Across Industries assets either operate in standalone mode or are attached to critical equipment, a root cause analysis of these asset failure, can prevent production loss-Asset management, is our special service line.
For power trading companies who suffice their electricity requirement from multiple sources we provide sourcing insights, to help them choose their best energy buying strategy.
We are managing 1200+ MW of energy by collecting 100 Million points daily from 6000+ consumption points, covering 700+ customers like Coca-Cola, Suzuki, Delhi metro railways, BESCOM, etc and Won awards- "India Power Awards 2013, CII Energy efficiency Award", "Global Entrepreneurship award-2012, WWF Climate Solver- 2013, UNFCCC - Lighthouse Activity 2014."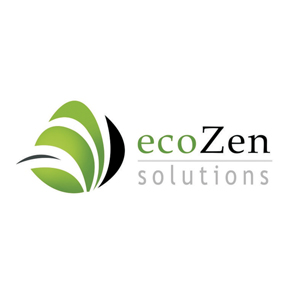 Ecozen Solutions
Ecozen is an innovation driven new technology venture, founded in 2010. Our mission is to create affordable, reliable and efficient energy access. We are pioneers in innovative solar driven cooling and pumping solutions. Our primary USP is our innovative and a fresh approach to real life problems and solving them with the philosophy of lean solutions.
Ecozen has two key products - Ecofrost & Ecotron.
Ecofrost is a solar powered cold room:
It is designed to operate reliably in regions with challenge of quality power supply using solar energy and thermal energy storage backup.
The product enables the customers in such regions to retain the quality of their perishable produce and derive more value for it by selling it at the right time to the right markets.
It can be used in a packhouse, in a mandi or for refrigerated transport.
The product aims to create value by reducing wastage, reducing logistics cost and improving price realization for the produce.
Ecotron is a solar pump controller:
The product ensures reliable operation of solar pumps on the ground by its intelligent monitoring system.
Ecotron is reducing the downtime of the solar pumping systems by smartly identifying issues ahead of time and lead to accurate diagnosis
Farmers can use Ecotron to charge a battery when they are not using the solar pumps.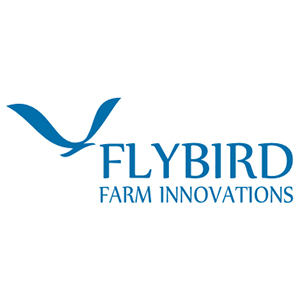 FlyBird Farm Innovations
FlyBird Farm Innovations is Social Impact Agri enterprise and has been incorporated with a Vision to solve Key Problems of the Agriculture sector. Through Innovations and Technology, we are focusing on
Improvising the Livelihood of Farmers
Improving the Crop Yield / Production
Saving Water and Electric Power
Integrating Affordable Technology for Farmers
Irrigation and applying Fertilizers to plants/crops are very important and critical tasks in any cultivation. Irrigating water at right time and right quantity is very Key for growing Plants/Crops. We are focusing on these tasks and automating the entire processes and bring in the precise Irrigation and Fertigation to any Farms.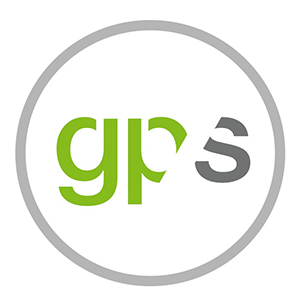 GPS Renewables
GPS Renewables is an Indian start--up, founded by IIM Bangalore graduates and are pioneers in decentralized, urban waste--to--energy solutions. Our inaugural solution, BioUrja, is a high rate Biomethanation system which is completely pre--fabricated, modular and plug and play. It is remotely monitored 24x7, is completely automated (except for waste feeding) and produces about 140 m3 of Biogas (70 kg of LPG equivalent) per ton of food waste in a day, which is twice that offered by conventional solutions. The gas produced by the system is utilized back in the kitchen for cooking as a substitute for LPG. The system also offers attractive financial returns besides obvious GHG mitigation/environmental benefits.
We have received several national as well as international recognition for the same, some of them are mentioned below:
Named in Sustainia 100, a list of top 100 sustainability solutions from across the world
Climate Solver by WWF India
Top 5 finalists at The Tech Awards 2014 in Intel Environment Category
Winners at Sankalp Awards 2013 in Cleantech Category
One of the top Indian innovations by MIT Technology Review
The solution has been developed from scratch by our own team and is the perfect example for "Make in India" campaign considering there is no better solution available today in India including those being offered by many foreign companies.
Our clients include prestigious names like The Akshaya Patra Foundation, ITC Hotels, Taj Hotels, Infosys, Manipal University, BITS Pilani, Art of Living etc. GPS has more than 25 installations across India and Bangladesh and is currently executing our first project in USA.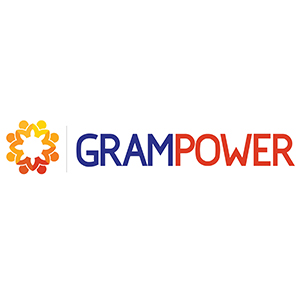 TESSOL (Thermal Energy Service Solutions Pvt. Ltd.)
TESSOL's Cold Storage and Transportation solutions are based on the award winning "Thermal Energy Storage" technology developed and patented by TESSOL. Our flagship range of PLUGnCHILL products provide an end to end solutions for a sustainable Agricultural and Pharmaceutical Cold Chain. Our transport refrigeration product creates a significant impact for our clients in reducing their operating costs by 60% while reducing their carbon footprint.
With a large number of deployments across various applications (Dairy, Seafood, Meat, Bakery, Poultry, Ice Cream, Vegetables etc.) and a Pan-India service network, TESSOL is the fastest growing innovative cold chain product company in India. With our constant endeavor to innovate and focus on producing high quality products, we move on the leading edge of technology to make cold chain affordable for everyone in the world.