What can the last decade before 2030 bring about?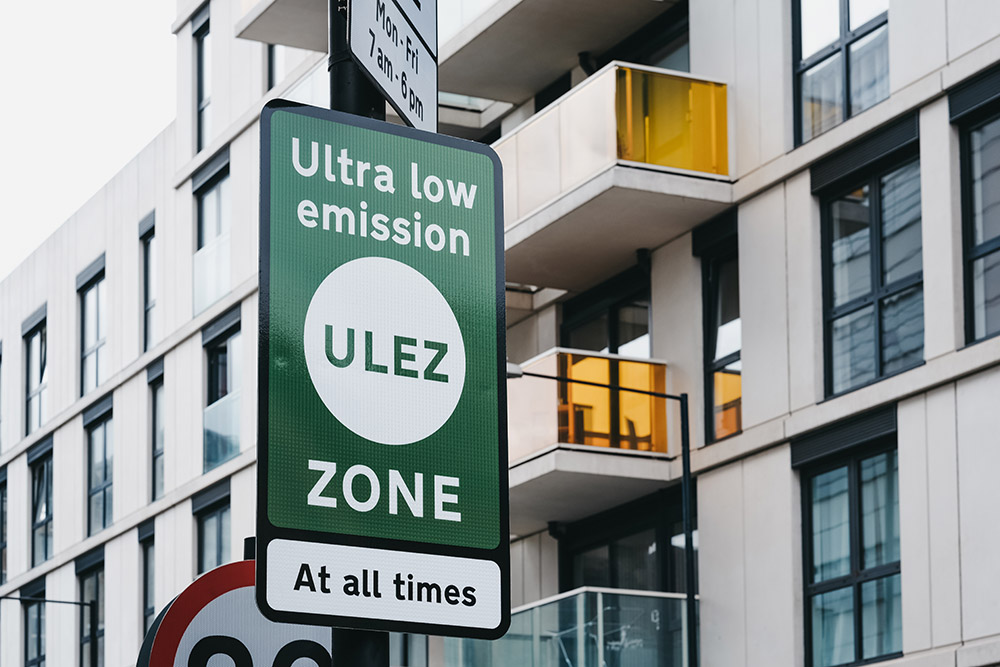 There are high hopes for European countries to become net zero emission by 2050
---
"If we knew that aliens were going to come and remove all our fossil fuels by the end of 2049, I believe we would be
able to decarbonise by 2050" – Lord Adair Turner
---
Contrary to what it sounds like, Lord Turner is not venturing into science fiction (that we know of). He was only expressing his confidence that human skills and technology could find a way to achieve net zero carbon emissions by 2050, if there was the will.
This hypothetical alien invasion was part of a conversation on 'Towards 2030 Goals: Making the Last Decade Count' between Dr Ajay Mathur, Director General, TERI, Lord Turner, Chair, Energy Transitions Commission, and Jairam Ramesh, Member of Parliament and former Union Minister for Environment and Forests.
"At the moment, we are on the path to warm the world by 3 degree Celsius… We've got to turn the corner or it will be too late," Lord Turner said, adding that India is the most vulnerable in the world to climate change.
"We need to aim for net zero emissions by 2050… all European countries are heading to meet this goal," he said.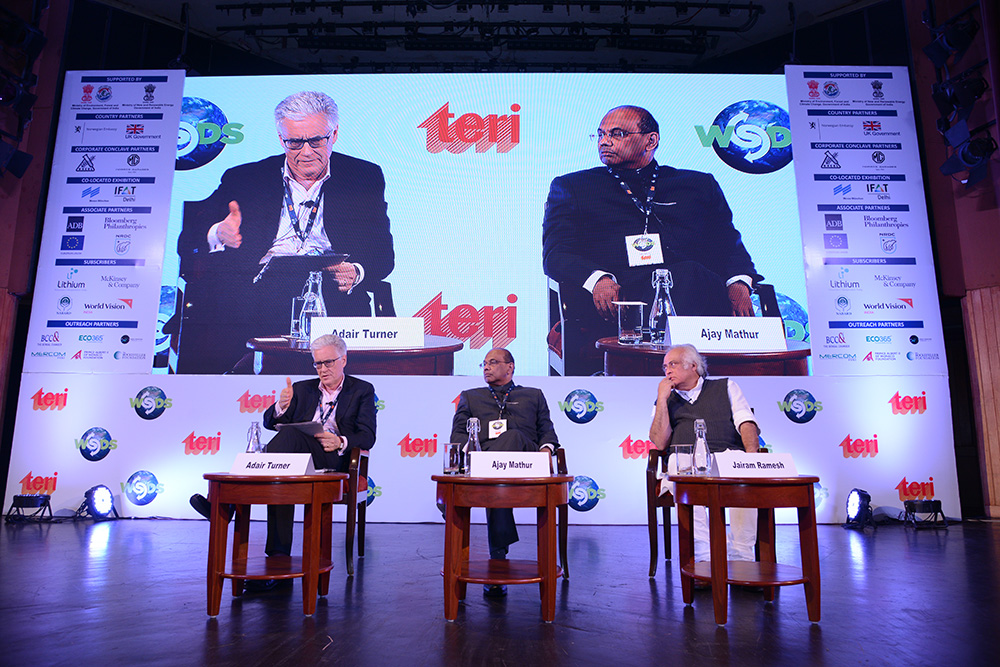 Technology and carbon taxes would play a big role in curbing emissions, especially in heavy industry sectors
Crystal grazing
According to Lord Turner, "We'll get there (to net zero emissions) because it is technologically possible."
Speculating as to what a zero-carbon economy would be like he said such an economy will be deeply electrified. In such an economy, around 65% of the energy needs should be met by electricity. He also expressed confidence that renewables would end up cheaper than fossil fuel and in five to six years buying an electric car would cost less upfront than a car with an internal combustion engine.
Former environment minister Jairam Ramesh was more circumspect in expectations from the future. He said that the political economy to meet India's climate commitments needs to be bottom up and the domestic political economy of countries, including India, will necessarily focus on aspirations such as more urbanisation,
industrialisation etc.
However, he added change would be possible if there is a similar revolution in energy storage technologies as there was in telecom.
One thing that works in India's favour is that much of the infrastructure required for the future is yet to be built. Mr Ramesh said, "One of the advantages to being a latecomer to the developmental dream is that you can make certain choices in buildings etc. that are more conducive."
Speaking on the country's future energy needs, Lord Turner said India would need to generate 6000-7000 Terrawatt hours of energy by 2050. Much of this new capacity is yet to be generated and should come from green sources and methods, he said.
"You don't need have to repeat the infrastructure built in the past. We have to make our choices designing infrastructure transmission and distribution. Transformations have to be in the whole system," Mr Ramesh added.
Both the guests also agreed that the time has come to bring nuclear power into the energy mix, even though it may be an unpopular opinion at this time.
A tax to save the earth
The two panellists also discussed the possibility of a carbon price. Lord Turner, while having high expectations from Europe reaching net-zero emissions, said it is contingent on Europe making a carbon price. He also suggested that India and Europe should have a carbon border tax.
A carbon border tax is meant to protect a country's producers of energy-intensive industrial products such as steel and cement against cheaper imports from countries with more lax emission control norms or policies.
According to Lord Turner, "The whole of Europe is going towards serious carbon pricing."
The Paris Agreement and the US
Discussions around curbing emissions, large polluters, and politics are bound to reach the issue of the United States of America pulling out of the Paris Agreement, and its obligations. A major economy such as the USA leaving the agreement is going to leave a void.
"We can't deny that the US pulling out of the Paris Agreement is a tragedy, but that just creates a bigger role for India and China," said Lord Turner.
However, Mr Ramesh pointed out that there are cities and even certain corporations in the USA who have publicly decided to stick to commitments under the Paris Agreement. He also pointed out that some coal plants have closed down in the US too.
Back to the alien invasion
To sum up his view of the possibility of reaching a net zero carbon scenario Lord Turner quoted Italian Marxist philosopher Antonio Francesco Gramsci who said, "I'm a pessimist because of intelligence, but an optimist because of will". Technologies and mechanisms for zero-emission development will only follow where there is a will to reach that scenario.
---