We thank you for participating in and enriching the discussions at WSDS 2019. We look forward to continued collaborative efforts towards achieving our shared goals
Videos
It's now or never: WSDS 2019 curtain raiser
We need to act before we extinguish ourselves: Chandrika Kumaratunga
In conversation with Ms Rhea Suh, President, Natural Resources Defense Council (NRDC)
Delhi to take cue from West to fight its bad air
Centre's NCAP gets support from TERI, Bloomberg Philanthropies
Renewables to be preferred energy source by 2030: Report
Impact of climate change more in developing countries; all nations must collaborate: Venkaiah Naidu
Sustainable agriculture, 'more crop per drop' should be mantra: Vice President
Inclusive development central to sustainable development: Vice President
2019 Summit Pre-Events
Past Summit Highlights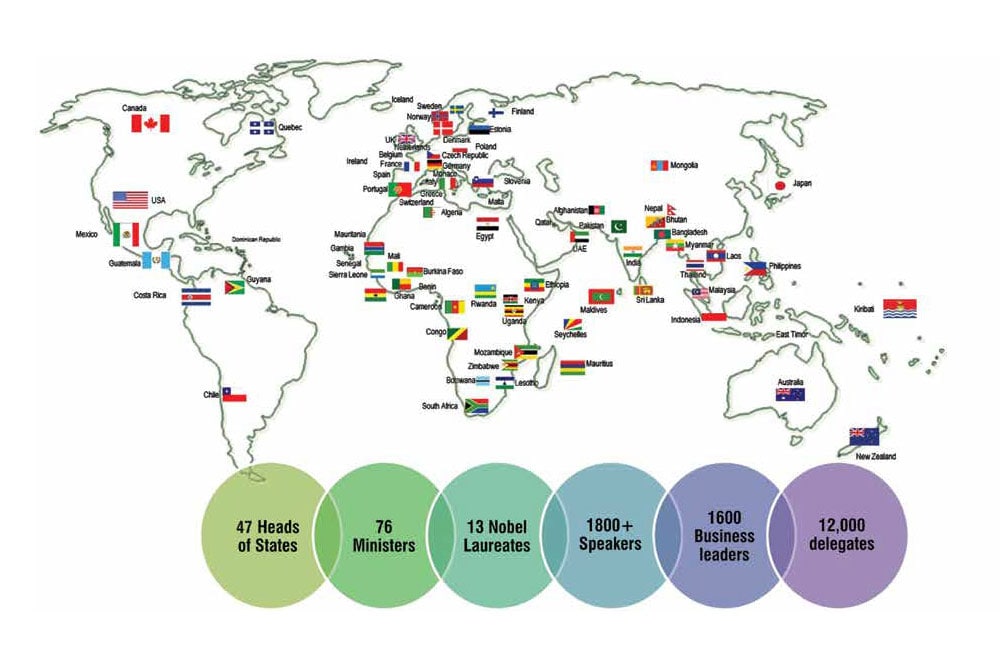 Summit Statistics (2001-2018)
The Summit Series boasts of vivacious engagement from international ministers, speakers, delegates, and exhibitors who have made the Summit platform, characteristic of stimulating discussions, practicable solutions, and innovative ideas.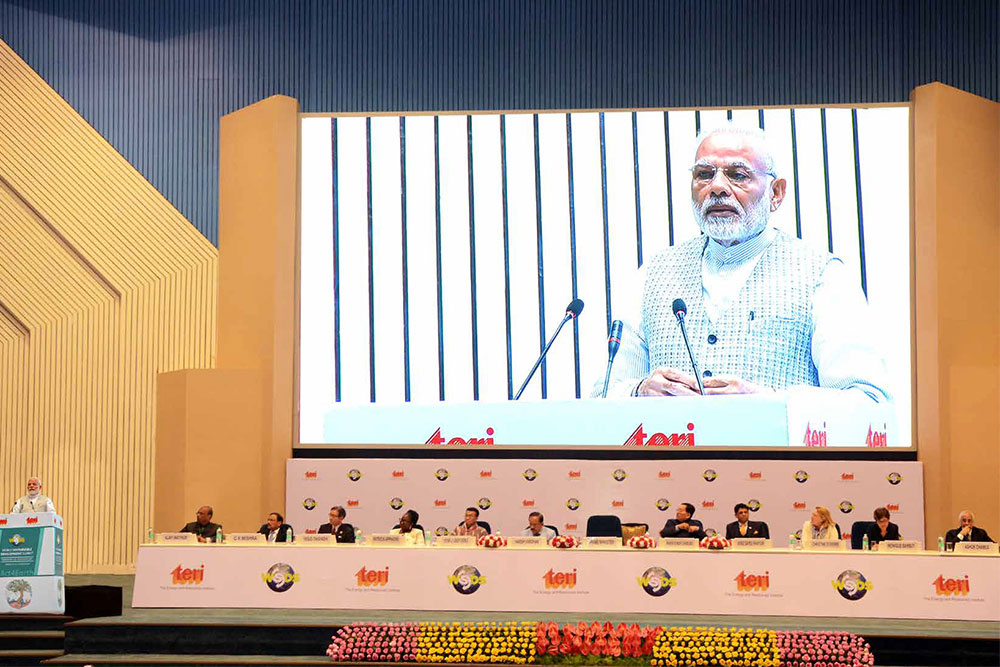 The Hon'ble Prime Minister of India, Shri Narendra Modi inaugurated the World Sustainable Development Summit, 2018
WSDS 2018 had the privilege of being inaugurated by the Hon'ble Prime Minister who shared India's vision of a sustainable future with the global audience.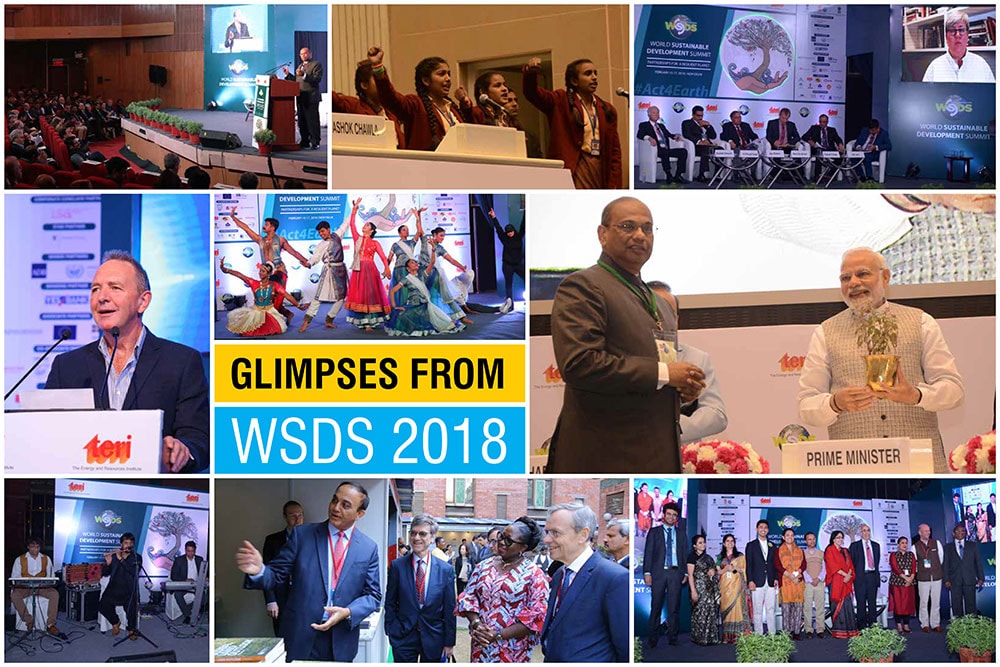 The 17th edition of the World Sustainable Development Summit
WSDS 2018 offered a platform for sustainable partnerships, new collaborations, and resilient associations for those who attended the Summit and made it a riveting success.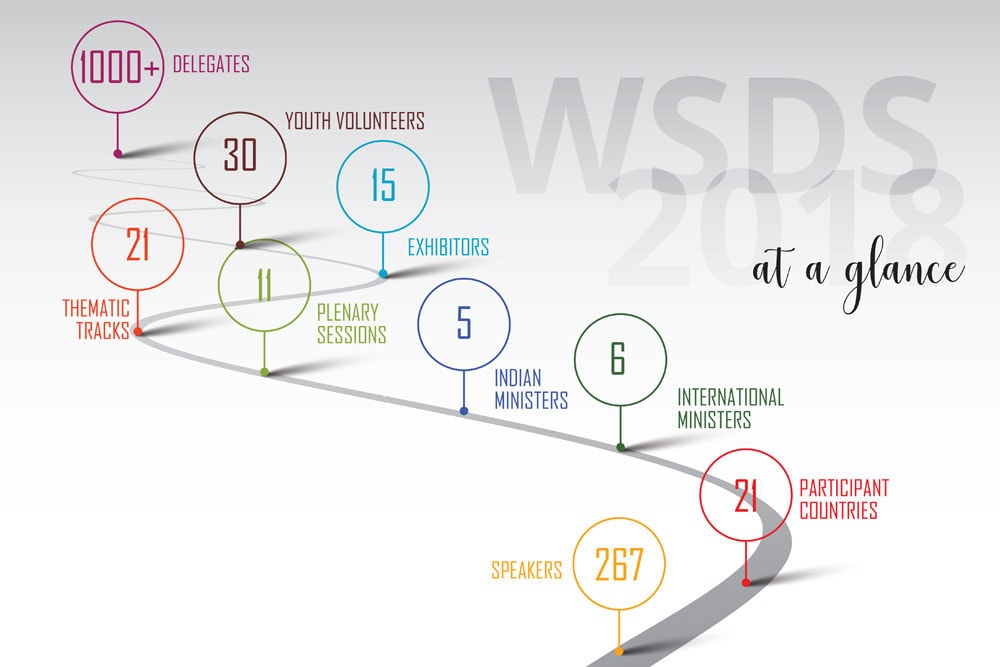 World Sustainable Development Summit 2018
A year that saw participation from multiple stakeholders from all around the world, WSDS 2018 led the way for 'partnerships for a resilient planet'.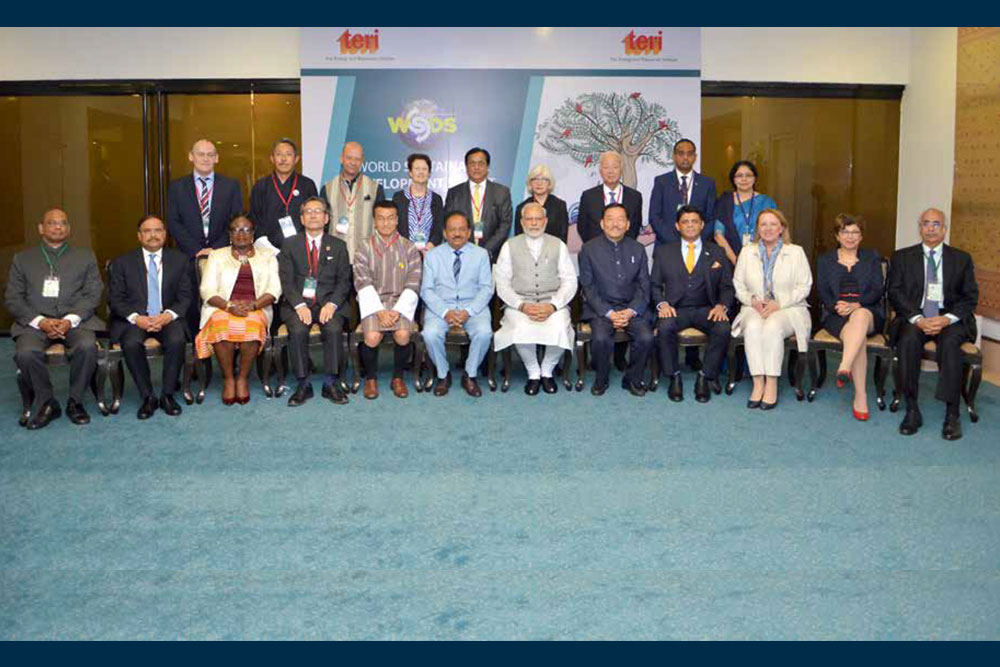 Dignitaries at the Inaugural Ceremony of WSDS 2018
WSDS 2018 had the privilege of welcoming international and national leaders who reiterated their nation's vision for a sustainable tomorrow with the distinguished audience.
Summit (2001-2018) Timeline