Day: 22th February, 2023 | Wednesday
Time: 11:45 am to 12:15 pm IST
Introduction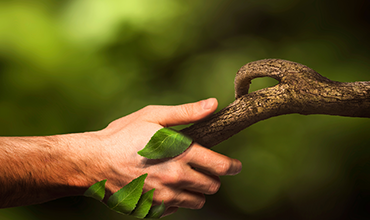 With the passage of the Paris Agreement in 2015, the international community vowed to create societies that will be resilient to climate change and will be supported by the required financial flows to keep the global temperature increase between 1.5 and 2°C above pre-industrial levels. The Glasgow Climate Pact reaffirmed the global will to limit the warming of the planet to 1.5°C while simultaneously phasing down the use of fossil fuels. Finally, the establishment of the Loss and Damage fund at COP27 in Sharm-el Sheikh brought us one step closer by rightfully incorporating climate justice into the global climate action efforts.
But despite these numerous pledges, we are still not on the path to curb the rising temperature and the increasing carbon emissions. The Paris Agreement laid down the principle of Common but Differentiated Responsibility recognising that fair and just climate action would warrant the developed world to bear a larger share of the weight in terms of ambitious climate pledges, policies, and actions.
The fight for a sustainable future is the one unifying thread holding the world together, thus it is vital for big businesses in addition to governments and international bodies to come forward and act for the earth and its complex ecosystems.
The Intergovernmental Panel on Climate Change (IPCC) in its latest Assessment Report has underscored, "It is unequivocal that human influence has warmed the atmosphere, ocean and land." With the clarion call for urgent, immediate, meaningful, and ambitious action the fireside chat between H.E. Dr Bharrat Jagdeo, Vice President, Republic of Guyana, Prof Jeffrey D. Sachs, Professor, Earth Institute and Columbia University, and moderated by Mr Manjeev Singh Puri, Distinguished Fellow and Former Ambassador, TERI aims to serve as a stage to bring together perspectives from across sectors, domains, and geographies to drive meaningful climate action.
In light of India's G20 Presidency, the fireside chat will also seek insights from the esteemed speakers on how G20 can mobilise the developed world to raise their ambition in our fight against climate change.