Day: 22th February, 2023 | Wednesday
Time: 09:30 pm to 10:30 pm IST
Introduction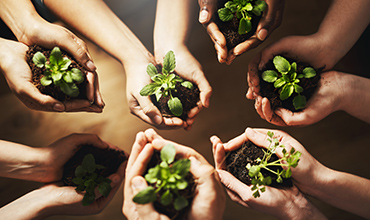 Addressing the climate crisis at the 27th Conference of Parties held at Sharm-el Sheikh in November 2022, H.E Antonio Guterres, UN Secretary-General stressed, "It is a defining issue of our age. It is the central challenge of our century." With growing carbon emissions continuing to trap the heat in and causing the mercury to rise on the planet and the window to act shrinking by the day, incremental pledges need to transform into meteoric climate action.
For long, the Global North has left much to be desired on the table both at national and international space in terms of substantive climate ambition. With the climate finance goal of USD 100 billion per year yet to be realised and technology transfer to the developing world still being given at a premium, it has never been as imperative as now to foster collaboration and collective action.
The fight against climate change cannot be won single-handedly nor do we have a silver bullet to undo its adverse impacts making leadership a critical ingredient of climate action. From global leaders to youth and businesses, sustainable and meaningful climate action warrants the coming together of a diverse set of stakeholders to act for the earth. This is all the more important in the Global South which despite having consumed the smallest share of the global carbon budget will have to bear the lion's share of climate change impacts.
In its effort to adapt and mitigate the accelerating extreme climate change events while also ensuring social and economic development, the developing world has to constantly navigate the fine lines of climate politics. Thus, strong and visionary leadership is vital in Global South to not only put a collective front before the developed world demanding ambitious action but also act for the planet at the national and sub-national scale to mainstream sustainable development and climate resilience.
In the highly anthropocentric discourse of climate action, biodiversity and nature have for long been peripheral issues. It is time to recognise that climate action and nature cannot be seen in silos. With climate change threatening the complex ecosystems and consequently the invaluable services that they provide to both the flora and fauna and local communities, integrating approaches that combine nature with climate action is the need of the hour.
It is in light of this that the Opening Session of World Sustainable Development Summit 2023 will have H.E. Dr Bharrat Jagdeo, Vice President, Republic of Guyana, Prof Jeffrey D. Sachs, Professor, Earth Institute and Columbia University, and Mr Manish Bapna, President & Chief Executive Officer, Natural Resources Defense Council speak on how leadership for people in the developing and developed world needs to chart pathways to combine and nature-centric approaches developing in our collective fight against the climate crisis.