Day: 23rd February, 2023 | Wednesday
6:00 pm – 7:30 pm IST | Click here for time in your location
Venue: Stein Auditorium, India Habitat Centre, Lodhi Road, New Delhi
Introduction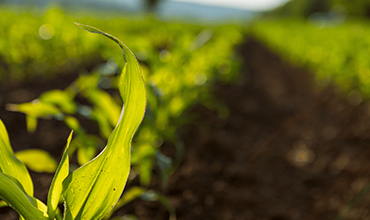 According to the Food and Agriculture Organization (FAO), the war in Ukraine has led to risks for the global agricultural markets especially for least developed and low-income food-deficit country groups that rely on Ukrainian food supplies to meet their consumption needs. Climate change is expected to further increase climate vulnerability and aggravate food insecurity. Nature-based solutions (NbS) are interventions designed around the management, conservation, and enhancement of natural resources that yield multiple environmental, social, and economic benefits and co-benefits including food security and climate resilience. According to the International Union for Conservation of Nature (IUCN), NbS are defined as actions to protect, sustainably manage and restore natural or modified ecosystems, that address societal challenges (e.g., climate change, food and water security or natural disasters) effectively and adaptively, simultaneously providing human well-being and biodiversity benefits.
Nature-based Solutions and Co-benefits
Estimates by Intergovernmental Science-Policy Platform on Biodiversity and Ecosystem Services suggest that nature-based solutions can provide 37% of the mitigation needed until 2030 to achieve the targets of the Paris Agreement. According to the Intergovernmental Panel on Climate Change (IPCC), while the carbon-sequestering mitigation role of increasing forest and tree cover has dominated much of the earlier discussions, the role of NbS in promoting adaptation of natural ecosystems and human societies to climate change is being increasingly emphasised. Thus, NbS generally benefits biodiversity and supports its role in both climate mitigation and adaptation.
Nature-based solutions, if introduced with safeguards, can also contribute to adaptation and climate resilience such as reducing the incidence and impact of landslides, soil erosion and flooding. Care must be exercised on the aspect that all nature-based solutions do not automatically contribute to biodiversity and care has to be exercised when introducing species so that they do not lead to adverse biodiversity impacts. The benefits delivered by NbS vary not only across spatial and temporal scales but also among societal groups. Payment for ecosystem services to farmers for planting and protection of trees can lead to livelihood opportunities as well as ecological benefits such as enhanced water quantity and improved water quality downstream.
Food Security and Climate Resilience
Climate change poses a serious challenge to the agriculture systems and food security along with threatening livelihoods leading to agrarian distress. Such vulnerability is characterized by declining growth rates in yield, depleting soil fertility, receding ground water resources, rising cultivation costs and inflation. A study published in Nature Climate Change in 2021 finds that the global average increases in farm productivity over the past 60 years have been 20 per cent lower than they would have been without climate change. IPCC finds that the overall direction of climate change impacts on food systems is negative with high confidence for general impacts, temperature, precipitation and phenology & seasons.
Key Questions (speakers are requested to address all/ at least two questions)
[1] The five pillars of the Green Development Pact, under India's G20 Presidency, are envisaged to include: Lifestyle of Environment (LiFE), Circular Economy, Climate Finance, Accelerating Progress on SDGs, and Energy Transitions & Energy Security. What are your proposals for a possible G20 Green Development Pact with respect to nature-based solutions?

[2] Please share any good practices on NbS which has contributed to food security/ climate resilience? How can these be upscaled?

[3] What types of policies and participatory process are needed when it comes to NbS for addressing climate vulnerability and ensuring food security?

[4] What is the role of market mechanisms and economic instruments for promoting NbS for addressing climate vulnerability and ensuring food security?
Format
The session will involve a chaired/ moderated discussion, which will start with brief remarks by the chair/ moderator followed by brief addresses/ statements by the speakers. After the addresses, depending on the remaining time, the chair will pose 1–2 questions to the esteemed speakers based on issues emerging from the addresses. The chair/ moderator will then sum up the discussions. The total length of the panel discussion is 90 minutes. The addresses should be in the form of verbal interventions only. The WSDS Secretariat requests speakers to avoid using power point presentations. Strict time management is to be followed, for which there will be a timer/ buzzer.